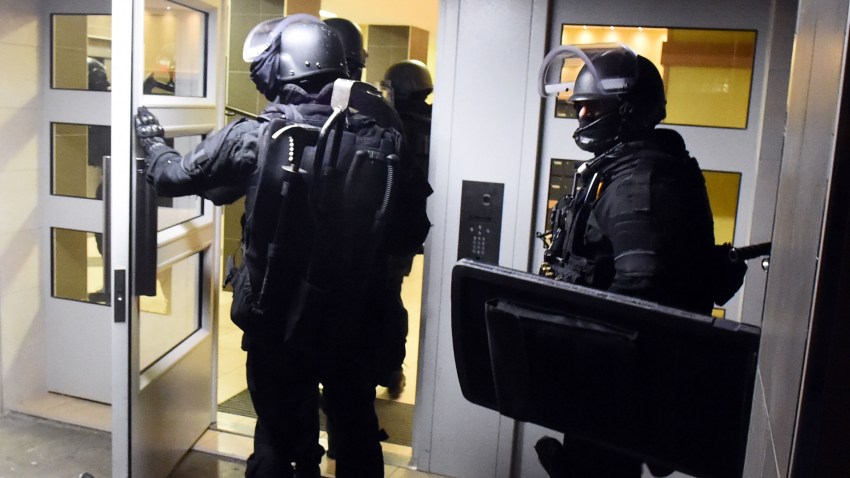 French police carried out raids at 168 locations across the country and detained nearly two dozen people in the wake of Paris attacks that killed 129 people, according to The Associated Press.
"We are at war with terrorism," Prime Minister Manuel Valls told the RTL radio . "The terrorists can strike again."
Interior Minister Bernard Cazeneuve said that 23 people had been arrested — while 104 others remained for questioning — over a 48-hour period. He added that guns, bulletproof vests and even a rocket launcher had been seized.
"This is just the beginning," Cazeneuve said. "The response of France will be total. Those who attack France, we will catch them and we will be unrelenting with them ... Terrorists will never destroy the Republic, because the Republic will destroy them."