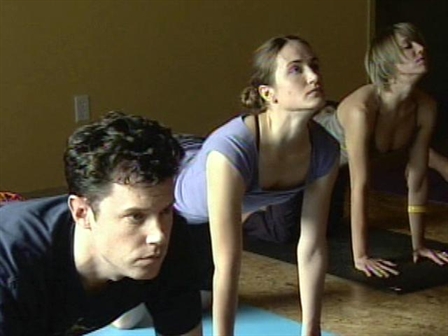 The first official trailer for the remake of the 1991 cult-classic action thriller "Point Break" is out–and it could not look more absurd. Which was the point, right?
No one will ever be able to really recapture the magic of Keanu Reeves' performance as FBI agent Johnny Utah, who goes under cover to infiltrate a ring of bank-robbing surfers led by Bodhi, played by a never-more-highlighted Patrick Swayze, in the original directed by future Oscar winner Kathryn Bigelow.
But this crew is certainly giving it a try.
PHOTOS: 2015 Summer Movie Guide
Australian actor Luke Bracey steps into Keanu's shoes as the rookie agent who cozies up to Bodhi's gang, with Edgar Ramirez taking on the equally iconic role of philosopher-criminal mastermind Bodhi. Meanwhile, what was just a bunch of surfers who carried out their heists wearing U.S. president masks has been turned into a high-tech outfit with bigger weapons and a penchant for all manner of extreme sports.
Teresa Palmer plays the love interest and Ray Winstone plays Johnny's FBI mentor–who was played by Gary Busey in the original.
"Point Break" storms into theaters in all its glory on Dec. 25.
Copyright E! Online