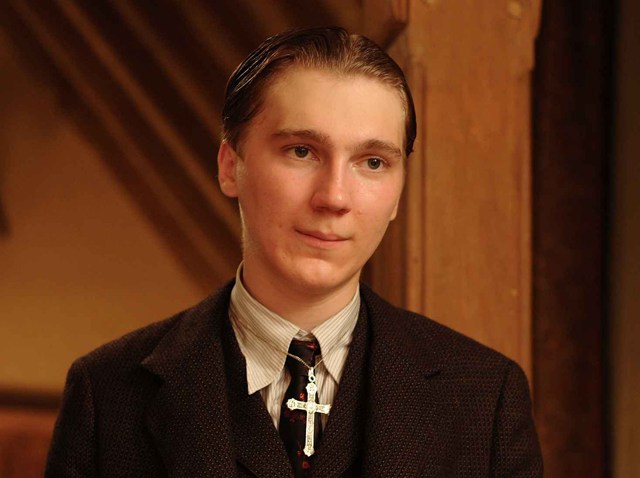 Jonathan Dayton and Valerie Faris haven't made a feature film since 2006's "Little Miss Sunshine." But the drought appears to be coming to a close, and they're bring Paul Dano back into the fold.
Dayton and Faris will direct Dano and his real-life girlfriend, Zoe Kazan, in "He Loves Me," which Kazan wrote, reported The Los Angeles Times. The film is being produced by Albert Berger and Ron Yerxa, the duo behind "Sunshine."
"He Loves Me" is the story of a writer who confronts his writer's block by penning the girl of his dreams, only to have her come to life. "Think 'Adaptation' meets 'Weird Science,'" as the LAT notes.
"The plot couldn't be more different than 'Little Miss Sunshine,' " Berger told the Times. "But in terms of a movie with comedy, with heart and with strong characters, I think it's very similar."
About a year ago it was announced that Dayton and Faris would be directing "Will," starring Paul Rudd and Zach Galifianakis, about a guy who discovers free will when the man in charge of his destiny goes on strike. But there's been little to no follow-up on this since.
Dano already has a number of films we're looking forward to, with roles later this year in "Meek's Cutoff" and "Cowboys & Aliens," and in 2012 he'll be seen in Rian Johnson's "Looper" and "Another Bulls*** Night in Suck City."