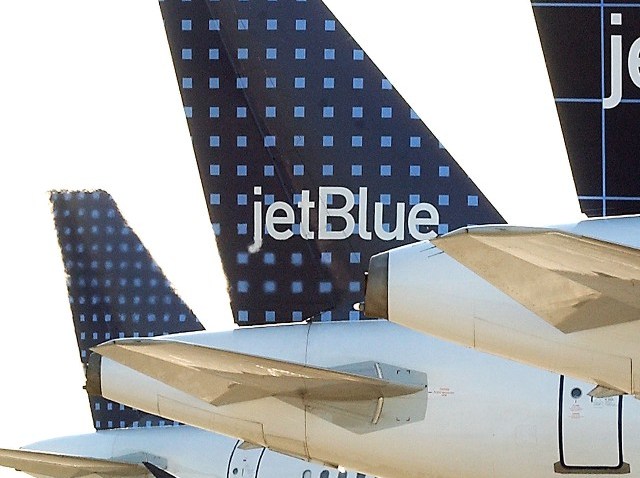 A JetBlue flight was diverted to Salt Lake City early Monday after a passenger who requested headphones became upset when told that he needed a credit card to pay for them and said, "I will take this plane down."
The passenger, Kevin Theodore Simon, 45, of Venice, Calif., was traveling on an overnight flight from San Francisco to Fort Lauderdale, Fla. The dispute "apparently began with a request for a headset and the flight attendant informed him they don't accept cash," FBI spokeswoman Debbie Dujanovic Bertram told AOL Travel. JetBlue only accepts credit cards for onboard purchases.
Simon grew increasingly unruly, Dujanovic Bertram said. Other passengers complained, and Simon was moved to another seat, where flight attendants declined to serve him alcohol.
The incident escalated further when a flight attendant moved something from an overhead bin and Simon said he was bumped.
"He demanded an apology and was given a toll-free number to file a complaint. And then he began spouting 'I will take this plane down.' At that point, the pilot made the decision to land the plane in Salt Lake City," Dujanovic Bertram said.
JetBlue Flight 278 touched down at Salt Lake City International Airport at 12:41 a.m. on Monday. Simon was removed from the plane and met by TSA and law enforcement officials, who took him into custody on a federal charge of interfering with a flight crew.
Passengers were delayed for about an hour, and then the plane continued on to Fort Lauderdale without incident.
Simon appeared before a U.S. magistrate on Tuesday and is scheduled for a detention hearing on Thursday in federal court, the Salt Lake Tribune reported.
Copyright MSNBC - MSNBC