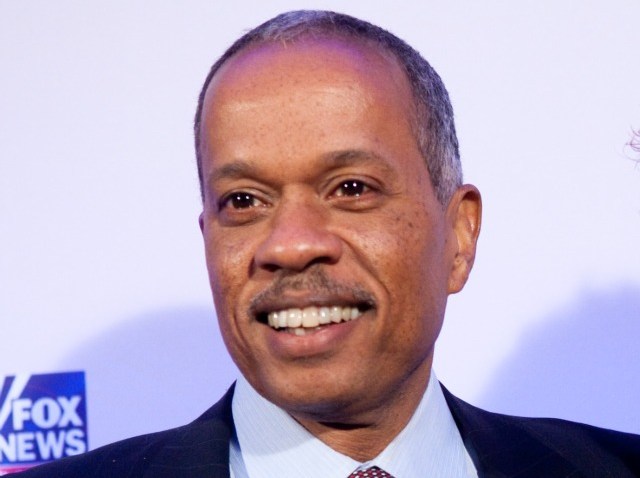 That was quick.
Juan Williams signed a lucrative deal with Fox News Thursday, hours after the liberal ex-Washington Post columnist was fired from his job on National Public Radio for telling conservative pundit Bill O'Reilly that Muslims on planes make him nervous.
Williams' new contract nets the Fox contributor about $2 million a year for three years, according to TheWrap.com, which cited a source close to the network.
"Juan has been a staunch defender of liberal viewpoints since his tenure began at FOX News in 1997," FNC chief Roger Ailes said in a statement. "He's an honest man whose freedom of speech is protected by FOX News on a daily basis."
The conversation that led to Williams' firing from NPR stemmed from O'Reilly's appearance on ABC's "The View," in which he ticked off Whoopi Goldberg and Joy Behar, who thought he unfairly characterized Muslims as terrorists.
"Look, Bill, I'm not a bigot," Williams told O'Reilly in a Monday Fox appearance. "You know the kind of books I've written about the civil rights movement in this country. But when I get on the plane, I got to tell you, if I see people who are in Muslim garb and I think, you know, they are identifying themselves first and foremost as Muslims, I get worried. I get nervous."
Even though Williams, 56, went on to caution O'Reilly about lumping all Muslims together, NPR moved quickly to cut him loose.
"His remarks on The O'Reilly Factor this past Monday were inconsistent with our editorial standards and practices, and undermined his credibility as a news analyst with NPR," the statement read.
An article on NPR's own web site said "Williams' presence on the largely conservative and often contentious prime-time talk shows of Fox News has long been a sore point with NPR News executives."
Muslim advocacy groups reacted with outrage at Williams' comments.
"NPR should address the fact that one of its news analysts seems to believe that all airline passengers who are perceived to be Muslim can legitimately be viewed as security threats," Nihad Awad, national executive director of the Council on American Islamic Relations.
But conservative pundits were equally outraged with what they viewed as NPR's political correctness.
Blogger Erick Erickson, of redstate.com, called the firing "disgusting," and noted that NPR recently ran a segment on how to speak "tea bagger," a derisive term for members of the conservative Tea Party.
"All Juan Williams did is say both exactly how he feels and how many, many other Americans feel on this subject," Erickson wrote. "The man's body of work makes clear he is no bigot. But we sure can't offend Muslims can we?"
"The firing of Juan Williams was a total mistake and it sends the wrong message," Goldberg said on "The View."
NPR president and CEO Vivian Schiller drew added fire for telling the Atlanta Press Club Thursday that Williams should have only shared his Muslim fears with "his psychiatrist."
She later apologized in a statement "to Juan and others for my thoughtless remark," but maintained it was the right thing to do to fire him.
Williams has been booked for another appearance on "The O'Reilly Factor" tonight.
Selected Reading: NPR, Washington Post, The Wrap