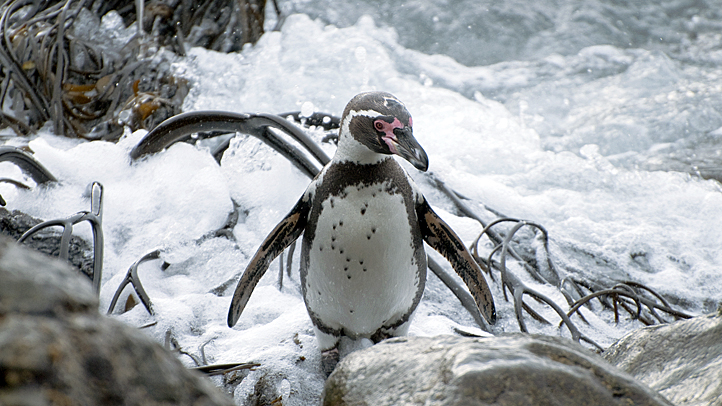 Two of the three drunk men who allegedly broke into a Sea World in Australia last month to swim with dolphins and steal a penguin pleaded guilty Wednesday and were fined $1,030 each, according to reports.
Australia's Department of Justice said the two Welsh tourists — Rhys Owen Jones, 21, and Keri Mules, 20 — appeared before magistrates in Brisbane to enter their plea to charges of trespassing, stealing and keeping a protected animal.
The pair was arrested last month along with their Australian friend James Vasilj, 18, after one of them bragged about their antics on Facebook.
Vasilj was charged just with trespassing and had his case adjourned to June 27.
The men had said that when they woke up Sunday morning after their boozy break-in on the Gold Coast in Queensland, they didn't remember what they'd done.
They definitely didn't remember stealing 7-year-old penguin Dirk, who was waddling around the apartment where they were staying, Britain's Telegraph reported.
Panicking, the men released Dirk into a nearby waterway known for its sharks, Jones told Australian television.
A couple then saw the penguin being chased out of the water, possibly by a shark, and then back into the water by a dog. The couple called the police.
The cops caught up with the trio after a friend of theirs reported that they had bragged on Facebook about the penguin theft, the Daily Mail reported.
Jones and Mules penned a letter of apology to Sea World and to the public after the fiasco, they said at the hearing.
That didn't stop magistrate Brian Kucks from chastising them Wednesday,
"You could have found yourselves in a morgue if you'd gone into the wrong enclosure. Perhaps next time you are at a party you will consider drinking a little less vodka," he said.