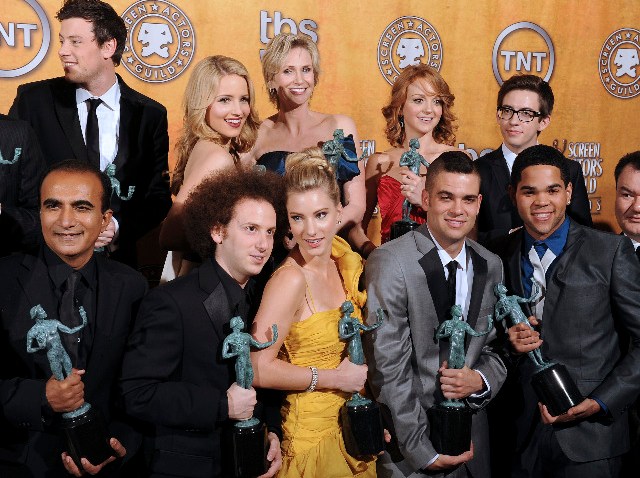 It's the time of year to break out the cough drops and tissues, and the cast of "Glee" is no exception.

Entertainment Weekly reported that Saturday production for the Fox hit show's big post-Super Bowl episode on was canceled because of an outbreak in tonsillitis.

It's unclear how many cast member(s) are stuck in bed, but Dianna Agron, who plays cheerleader Quinn, lamented about feeling under the weather in her Tumblr blog Friday.

"Note to self…should have gotten a flute shot. In bed, hoping that medicine, soup, my computer and a marathon of movies will be the cure," Agron wrote.

The cast and crew were set to shoot one of their biggest musical numbers Saturday night, but things will have to resume on Monday and the scenes scheduled for tonight are pushed to January. "Glee" is currently is in off-season and will air again in February 2011.

Leaked photos of the actors on scene are already adding to the hype of the much-anticipated episode. "Glee" star Lea Michele was spotted filming scenes for the show with co-stars Cory Monteith and Chord Overstreet, who all looked healthy and decked out in full football gear (Lea, too), Just Jared posted.

The Super Bowl episode, likely one of the most costly ever produced for television, is expected to keep the night's football team and the cast will be tackling Michael Jackson's "Thriller."
Feel better and get your singing voices back soon, "Glee"!
Selected Reading: Us Magazine, Entertainment Weekly