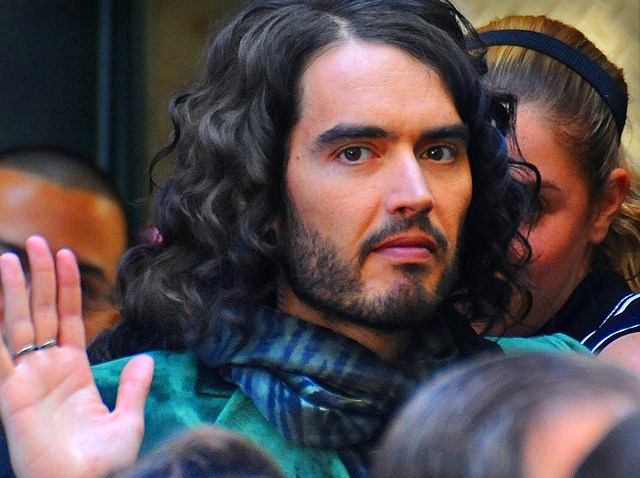 Russell Brand is not going to jail for protecting the honor of his fiancee Katy Perry, but he is going to get lectured about the matter.
The British funnyman was arrested last month after getting into a scuffle with the paparazzi in Los Angeles International Airport. While Brand was charged with simple battery, prosecutors have said that they have no plans to charge the actor, reports E Online.
However that's not the end of the matter. Both "The Tempest" star and the photographer who placed him under citizen's arrest following the incident have been ordered to appear in a L.A. courthouse on November 19 so that they can be made aware of the law surrounding the alteraction and to be formally absolved of charges.
"This is the only action as of now," said L.A. City Attorney's Office spokesman Frank Mateljan. "Based on the info, it has been determined that this is the most appropriate action at this time."
He added that there was no indication that either side intended to press the matter futher.
For her part, Perry defended Brand's actions in the aftermath of the event.
"If you cross the line & try to put a lens up my dress, my fiance will do his job & protect me," she tweeted last month.
Selected Reading: E Online, Perez Hilton, IMDB