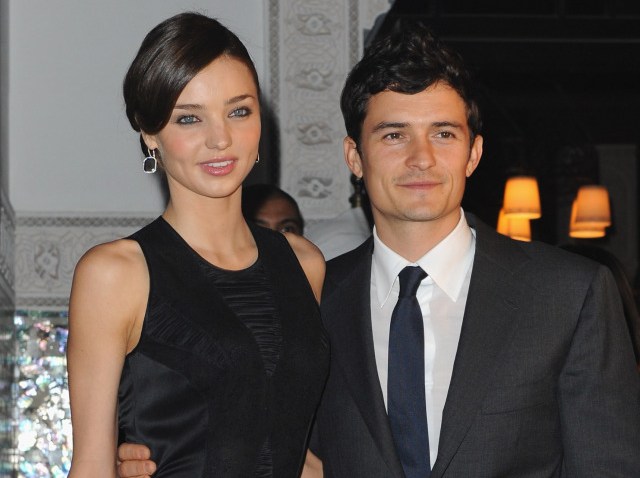 Yep, it's a boy.
Supermodel Miranda Kerr confirmed Tuesday rumors she and hubby Orlando Bloom are new parents, and even posted a picture of herself nursing the little one, Flynn, People reported.
"We cherish him," Kerr wrote on her Kora Organics website. The Victoria's Secret model said Flynn was born Jan. 6 and weighed-in at 9 lbs. 12 ounces.
"I gave birth to him naturally; without any pain medication and it was a long, arduous and difficult labour, but Orlando was with me the whole time supporting and guiding me through it," Kerr wrote. "I could not have done it without him."
That the "Pirates of the Caribbean" star and Kerr had kept their baby news under wraps until now should come as no surprise.
The Hollywood pair kept the lid on the pregnancy for four months until Kerr broke the secret to Spanish Vogue.
After announcing their engagement in June, news of the couple's underground nuptials a month later also only emerged when Kerr penned a statement explaining why she'd canceled a modeling gig.
On Tuesday, Kerr, 27, thanked her fans for sending "lovely thoughts."
"We are so happy and are enjoying our time together as a family," she wrote. "He is our little ray of sunshine."
Selected Reading: People, Daily Mail, KoraOrganics