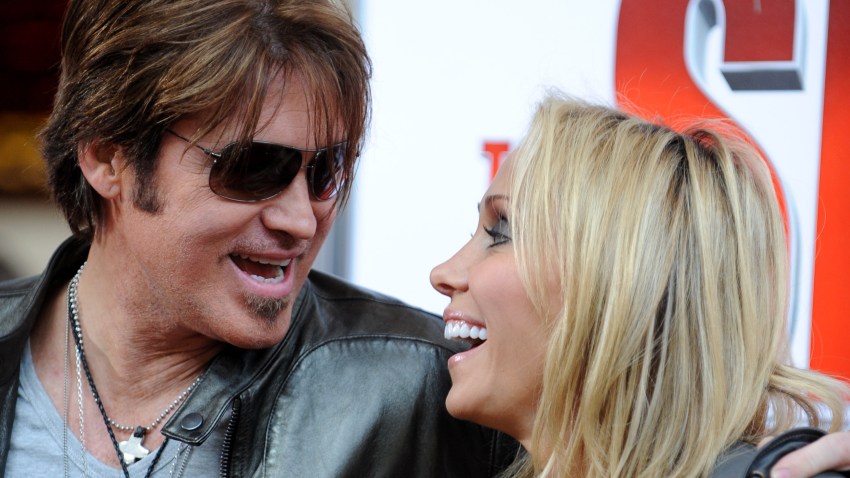 It's an achy breaky day for country musician Billy Ray Cyrus and wife Tish – they've decided to pull the plug on their 17-year marriage.
The parents of teen pop star Miley Cyrus filed to divorce Wednesday in Tennessee, citing irreconcilable differences as the reason, People reported.
"As you can imagine, this is a very difficult time for our family," the ex-couple said in a joint statement to People. "We are trying to work through some personal matters. We appreciate your thoughts and prayers."
On Tuesday, Billy Ray took to his Twitter page for the first time since Oct. 9 to ask his followers to pray for others.
"Some Gave All Can I ask I ask for your prayers this morning for my children...our troops...the hungry...the sick...the homeless.AMEN," the "Achy Breaky Heart" singer tweeted.
Cyrus then quoted from Psalm 91, writing, "He will cover you with his feathers and under his wings you shall take refuge.Truth will be your shield and buckler."
Billy Ray and Tish Cyrus are the parents of three, including Miley. Billy Ray also has two adopted step-kids and has a son from a previous relationship, according to E! Online.
Selected Reading: People, BillyRayCyrus, MileyCyrus