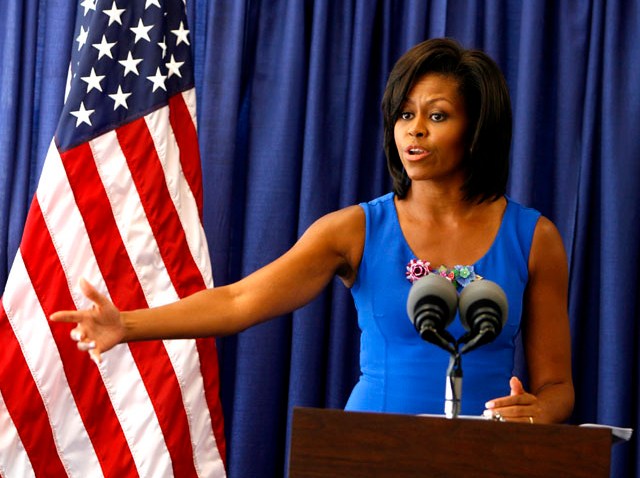 Michelle Obama's personal trainer dished on the first lady's workout secrets -- including how she keeps her sleek arms toned for her signature sleeveless ensembles.
The first lady's longtime trainer Cornell McClellan revealed to Women's Health the secret behind her arms are tricep pushdowns and hammer curls. Obama uses a machine for the "arm-shaping superset" -- which includes doing as many tricep pushdowns as she can. She follows it up with a set of dumbbell hammer curls. She does three sets apiece per workout, the trainer said.
"She's truly committed herself to the importance of health and fitness," her trainer McClellan said
Obama also endures a rigorous weight-training routine designed to work multiple muscle groups and does about 15 to 20 reps of lunges, bench presses, hip raises and rows with some cardio mixed in. Jumping rope, kickboxing and body weight calisthenics also help her burn calories.
Get more: Women's Health