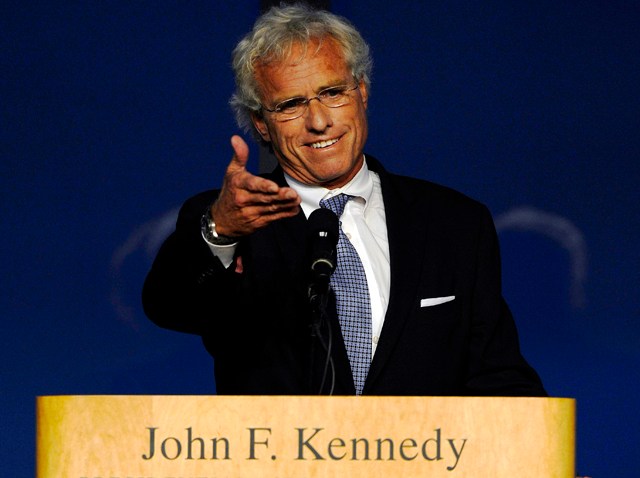 Former congressman Joseph P. Kennedy II, the son of Robert F. Kennedy and the nephew of the late Sen. Ted Kennedy, said Monday he won't run for the now-empty Senate seat formerly held by his uncle.
The six-term former representative said he'll stay in his position at a nonprofit organization rather than vying for Kennedy's seat. He would've likely faced criticism for his work at the organization, which worked with Venezuelan President Hugo Chavez to obtain fuel to help provide heating oil for the poor.
Joseph Kennedy said he cared about the country's political future -- but that his best work could be done at Citizens Energy Corp.
Attorney General Martha Coakley has already announced her candidacy for the seat. Other likely candidates include high-profile Democrat Rep. Stephen Lynch, state Sen. Scott Brown, and several other veteran Massachusetts congressmen.
Read more: MSNBC
Copyright AP - Associated Press