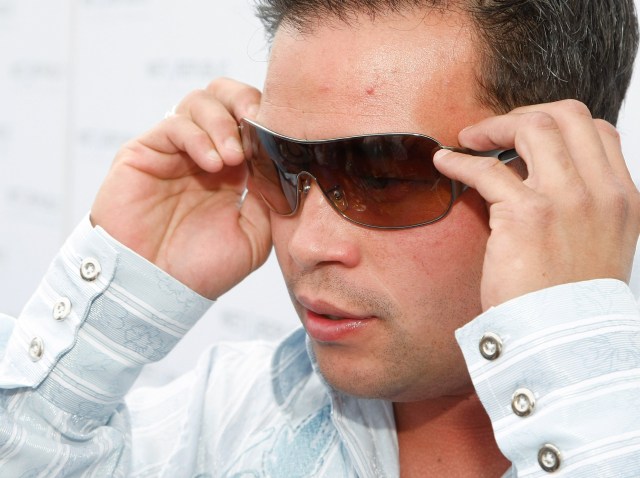 Jon Gosselin may be an unemployed father of eight but he knows how to party like a rockstar.
The reality TV dad went club-hopping with his buds during a bachelorhood-embracing, booze-fueled night out on the Vegas strip just days after he hosted a lavish pool party at the MGM Grand.
Octodad and his entourage downed Skyy Vodka and chain-smoked cigarettes at Jet Nightclub on Monday night where he spent most of his time texting, according to People magazine.
Gosselin busted out the moves when DJ Class jam "I'm The Ish" began playing -- jumping up onto the couch at the club and dancing, the magazine reported.
Jon and Co. moved on to a second club, XS Nightclub, around 1 a.m. They sat at a table near the dance floor as Gosselin guzzled Grey Goose and went mostly unrecognized before he left the club around 3 a.m., according to the magazine.
The soon-to-be-divorced dad hosted a party in Las Vegas last weekend at the MGM Grand's Wet Republic pool where he was surrounded by bikini-clad babes as he sipped Champagne.
Such behavior has his soon-to-be ex-wife Kate Gosselin wondering if the prodigious papa has spent time with little green men.
"Call me crazy, but deep down I still have this hope that one morning the phone will ring and it will be him, back to normal, just saying, 'Hey, how are you,' or even, 'Okay, that was really weird; aliens overtook me, but now I'm back,'" Kate Gosselin told People for next week's edition. "I didn't know how to describe it for a long time, but that explanation seems to work: Aliens have taken him away."