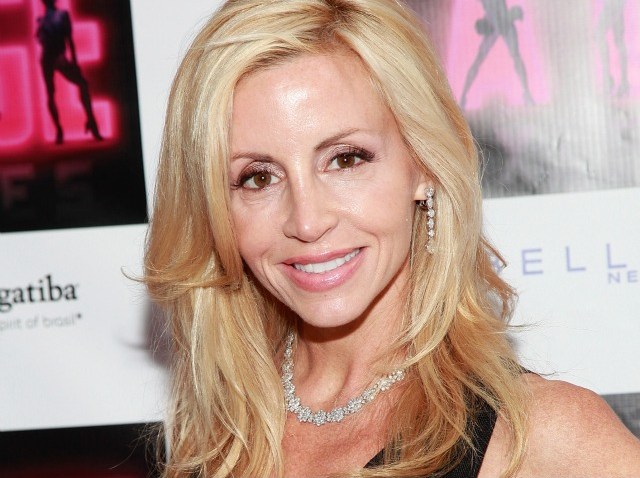 TMI alert.
"Real Housewives" star Camille Grammer strongly implied in an interview with shock jock Howard Stern Wednesday that soon-to-be ex-hubby Kelsey Grammer liked to dress up as a woman during their marriage.
Grammer, who once said the drag-queen musical La Cage Aux Folles was the "right play" for Kelsey, made her latest insinuation after explaining how the couple lost their sexual connection, E! News and Usmagazine.com reported.
"I do think he likes being with women, but there's something between us that didn't click," said Grammer, who filed to divorce the "Fraiser" star over the summer.
In audio TMZ posted of the XM Radio broadcast, co-host Robin Quivers is heard asking whether Kelsey "likes to dress as woman."
"I'm not saying it," Camille Grammer replies, laughing.
But when Stern tries to pin down the logistics of the supposed bedroom secret, Grammer replies, "He has a little waist. I don't know what to say."
During the exchange, Grammer says she fears being "smacked with a lawsuit" and assures Stern the father of her two children is "all man."
"I think you were referring to one incident," the shock jock replies to smooth things over.
"Yeah, let's go with that," Grammer says.
In a statement to E!, Kesley Grammer's rep said: "While it is not clear why Camille continues making public statements about her marriage to Kelsey, it is crystal clear that Kelsey will continue not responding, regardless of content."