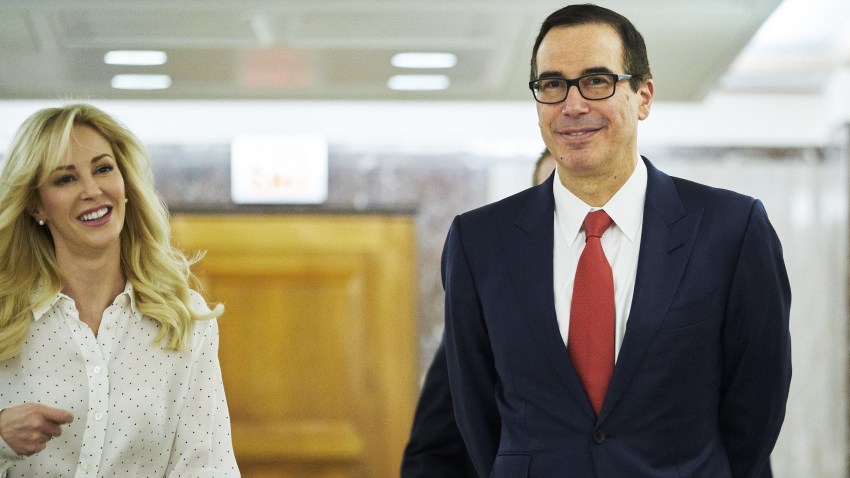 Earlier this year, Treasury Secretary Steve Mnuchin asked to use a government jet to fly to Europe for his honeymoon, but withdrew the request, a department spokesman told NBC News.
ABC News first reported Mnuchin's request and withdrawal, which touched off an "inquiry" by the Treasury Department's Office of Inspector General. Officials told the outlet that the unusual request could have cost about $25,000 an hour.
The request for the government jet was made so Mnuchin could have "secure communications" during the flight, but he was able to obtain them without it, so he withdrew the request, a Treasury spokesman said Wednesday night.
Mnuchin and his wife, actress Louise Linton, were criticized last month, when they traveled to Kentucky, where he participated in an event at Fort Knox, on a government plane. He also spent part of the day watching the eclipse, and Linton's response to a critic on Instagram drew condemnation, prompting her to apologize.