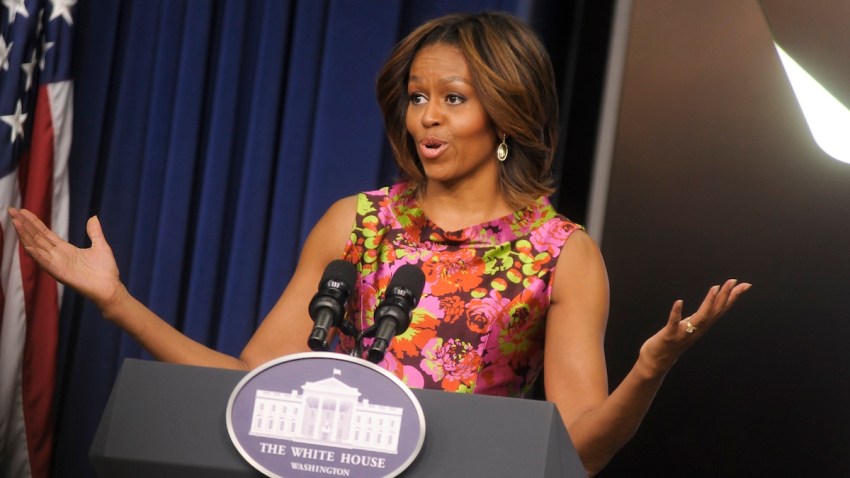 The cast of NBC's "Parks and Recreation" is getting a new member for a night: Michelle Obama.
The first lady's office says Mrs. Obama will appear on the show's season finale on April 24.
The show's Twitter account said it's "time to get real about Pawnee's obesity." It's a reference to Pawnee, Ind., the fictional town where the show takes place, and the first lady's campaign against child obesity.
The show's star, Amy Poehler, lent the campaign a hand earlier this week when she appeared at a "Let's Move" event in Miami, where Mrs. Obama joked that she and Poehler are best friends.
Mrs. Obama won't be the first White House figure to appear on the show. Vice President Joe Biden made a cameo on the show in 2012.
Copyright AP - Associated Press