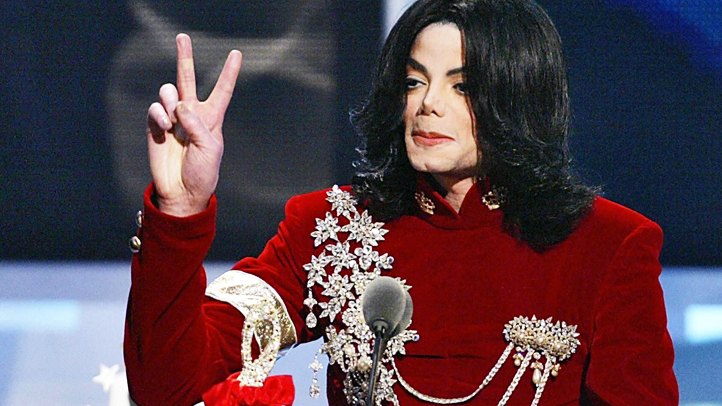 The family of Michael Jackson is one step closer to holding AEG Live partially liable for the death of the beloved pop icon.
A Los Angeles judge on Wednesday ruled that lawyers for the Jackson clan have shown enough evidence for their wrongful-death suit against the promoter to proceed to a jury trial next month.
The decision came after the Jackson team presented an alleged "smoking gun" email purportedly demonstrating that AEG had supervised Jackson's personal physician, Dr. Conrad Murray, who was convicted of involuntary manslaughter and is currently serving a four-year prison sentence after administering a fatal dose of the hospital anesthetic propofol and sedatives to the "Thriller" singer.
The family claims the intense pressure the company put on Murray to have Jackson ready to perform at rehearsals for his 2009 "This Is It" concert comeback at London's O2 arena despite his exhausted condition is what ultimately killed him.
Michael Jackson's father drops wrongful-death suit against Conrad Murray
"Now that the court has ruled that there is evidence that it was forseeable that AEG's actions resulted in Michael Jackson's death, the Jackson family feels vindicated from the public smear campaign that AEG has waged against them," Jackson attorney Kevin Boyle told CNN. "The truth about what happened to Michael, which AEG has tried to keep hidden from the public since the day Michael died, is finally emerging. We look forward to the trial where the rest of the story will come to light."
To help make their case, Jackson's legal eagles pointed to an email AEG Live's co-CEO Paul Gongaware wrote to "This Is It's" concert director, Kenny Ortega, that appeared to suggest Murray could lose his $150,000-a-month job should he fail to tow the company line and ensure Jackson's ready for rehearsal.
"We want to remind [Murray] that it is AEG, not MJ, who is paying his salary," wrote Gongaware. "We want to remind him what is expected of him."
Jackson lawyers also noted another email AEG Live tour accountant Timm Woolley sent to an insurance broker two days before Jackson's tragic death, in which he wrote that AEG Live president "Randy Phillips and Dr. Murray are responsible for MJ rehearsal and attendance schedule."
Jackson family drama still rages three years after his death
In her ruling rejecting the promoter's motion to have the lawsuit dismissed, L.A. Superior Court Judge Yvette Palazuelos agreed with Jackson's lawyers that AEG failed to conduct a "sufficient background check of Dr. Murray, which would have established that Murray was deeply in debt."
"There is a triable issue of fact as to whether it was foresseable that such a physician under strong financial pressure may compromise his Hippocratic Oath and do what was known by AEG Live's executives to be an unfortunate practice in the entertainment industry for financial gain," wrote Palazuelos.
AEG denies it should be held responsible for Jackson's passing, arguing that Murray did not work for the company but was rather hired by the entertainer, and that AEG could not have foreseen Murray's administering of propofol, among other dangerous drugs.
Prince Jackson to make acting debut on "90210"
AEG's lawyer, Marvin Putnam, could not be reached for comment, but he told Fox News previously that the firm is innocent of wrongdoing.
"The emails that have been unsealed are two out of thousands in this case. They have been cherry-picked by plaintiffs and twisted to say something they simply do not say. The Court's ruling on Friday specifically found that AEG Live did not control Dr. Murray's treatment of Jackson," the legal eagle explained.
"Moreover, as we have said repeatedly, AEG Live never paid Dr. Murray a penny. Nor did it pay for any of his equipment or the propofol he used to treat Jackson. In fact, Dr. Murray purchased that propofol and was treating Jackson long before Jackson told AEG Live that he wanted to add Dr. Murray to his tour party."
Copyright E! Online