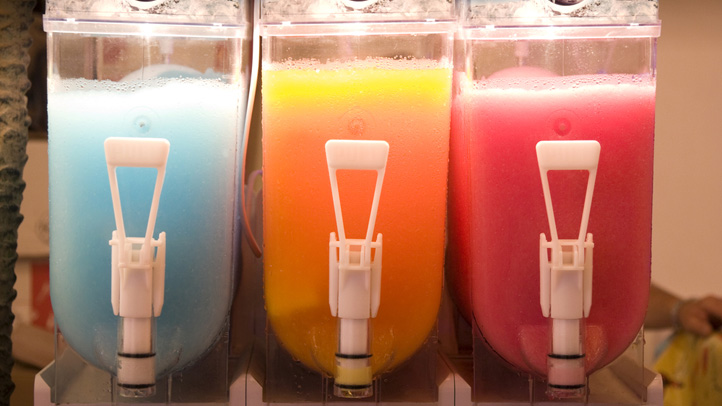 A group of men stole a slush machine from a convenience store in Bridgeport on Monday night and threatened that the employee would be "Swiss cheese" if he did not help them get it out of the store, according to police.

The robbery happened at the Smokers Spot at 1359 Park Ave. on Monday night.

Police responded to the shop at 8:40 p.m. to investigate the robbery and an employee said several men came into the store looking for the store owner and requested $2,700.

The employee said he did not have access to that amount of cash and the men waited in the store for about an hour before insinuated that they had guns and said they were taking the frozen beverage machine, police said.

They told the employee that he would be "Swiss cheese" if he didn't help them with the machine, police said, so the employee helped them unplug the machine and it was loaded into a vehicle, which was described as a Honda Odyssey.

Police did not find the car or the frozen beverage machine.

The store owner later arrived and told police that he had borrowed money from one of the men, who he believes lived in the Bronx, New York.

No arrests have been made. Police are investigating.