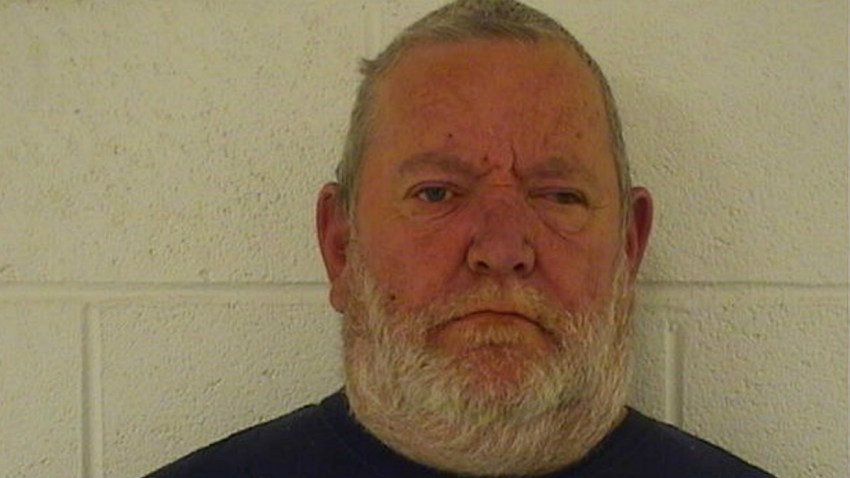 A 58-year-old man accused of keeping his 56-year-old sister locked in a Connecticut bedroom for several years in "dungeon"-like conditions is free on bond and will be under electronic GPS tracking.
Police said Arthur Gauvin locked his sister up to avoid losing her home at 10 Eleanor Road in Seymour to the state.

Gauvin was arrested last month at the home after police received an anonymous call from someone who was concerned about the woman's welfare.
He appeared in court on Wednesday and was ordered to stay away from the house and his daughter, who he is accused of threatening after police arrested him.
When police responded to Gauvin's home in August, they noticed a foul odor and discovered a woman in a bedroom in deplorable conditions.
She was extremely thin, disheveled and covered in urine and human feces, police said. She had not bathed in a long period of time and it appeared she had been malnourished.
There was a portable toilet inside of the room, which was in an unsanitary condition, police said.

The one window in the room was boarded up to prevent the victim from escaping. It was also blacked out with black paint to prevent her from seeing outside, police said. There was also a clasp locking the door so she could not get out.

Police said the smell in the house was so horrendous that officers had to leave within minutes of being inside.

A detective with a special Hazmat suit and a SCUBA device was called in to help patrol officers process the scene.

An ambulance took the victim to Yale-New Haven Hospital to be evaluated. She seemed to be "brainwashed," according to officials and not happy to be freed.
"His sister was essentially placed in a position where she was in constant danger by being in that house in the condition she was in," Senior Assistant State's Attorney, Charles Stango, said.

Children were also living in the house, so the Department of Children and Families was called and will conduct a follow-up investigation.

Police said Gauvin apparently kept his sister locked in the house so he would not lose it to the State of Connecticut if she received outside help.
The woman had signed the house over to Gauvin around seven years ago, police said. He was responsible for taking care of her for nine years before she could receive any services from the state, they added.

Police are continuing to investigate and help get the victim proper care and medical services.
Officers had checked on the victim's welfare in 2010 and found nothing wrong, then again in July 2012.
Arthur Gauvin was charged with first-degree unlawful restraint, second-degree reckless endangerment and cruelty to persons. He was released after posting a $20,000 bond, but allegedly made a threatening comment to a family member in front of police that they said would impede and hinder the ongoing investigation.
He was then arrested for a second time and charged with tampering with a witness.
Gauvin did not speak outside of court on Wednesday.
He was being represented by a public defender, but attorney David Egan will not be representing Gauvin any longer after the judge deternined that he could afford a lawyer.