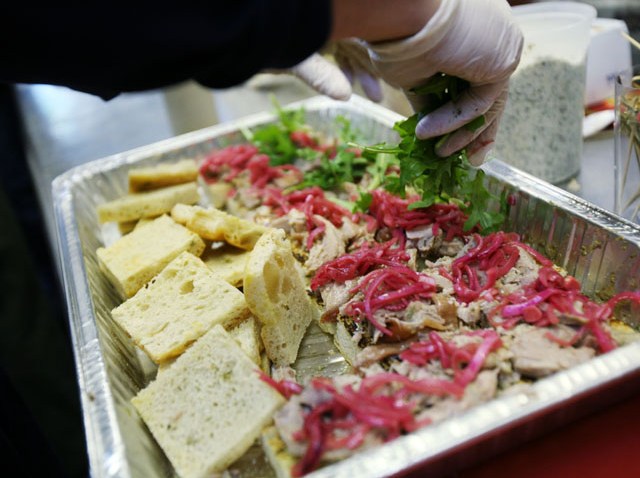 A man accused of stabbing his wife to death with a screwdriver inside a locked bathroom at a northern Illinois hospital has been charged with first-degree murder.
Prosecutors say Javier Bahena, 43, killed his wife because he believed she was having an affair. Francisca Quintero, 42 of Burlington, Wisconsin, was killed Sunday just hours after her brother died of a heart attack at Alexian Brothers Medical Center in Elk Grove Village.
In a Monday hearing, prosecutors said the Bahena and Quintero were married for more than 20 years, but had been separated over the last year. He was convicted of domestic battery against Quintero in 1998 and 1999 and was deported, prosecutors said, but he came back to the U.S. in 2010.
Bahena took his wife's cellphone from a hospital waiting room Sunday, went to his truck and saw text messages that upset him, according to prosecutors. He went back inside with a screwdriver and confronted Quintero, prosecutors said, following her into a bathroom.
Family members heard Quintero scream, prosecutors said, and they couldn't unlock the door. They said they heard Bahena say, "I told you what I was going to do to you," and Quintero reply, "Don't do this, I want to see my parents" and "think of the children," according to prosecutors.
Authorities say Quintero was stabbed twice in the back and once in the chest, puncturing her aorta, and that she died at the hospital after attempts to save her. Police say Bahena was held by hospital security when officers arrived.
The public defender's office said an attorney who's representing Bahena would not comment at this point.
Copyright AP - Associated Press