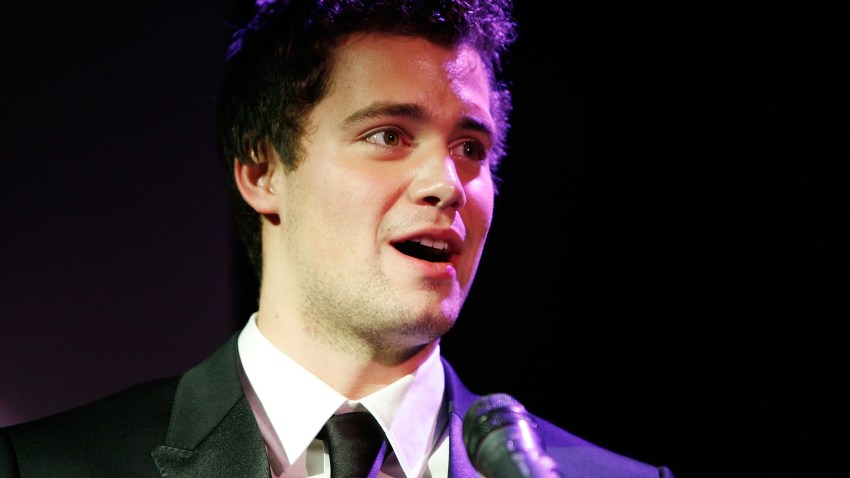 The teen father of Sarah Palin's grandson is featured on the cover of the upcoming print version of Playgirl magazine — sporting nothing but a sultry gaze.

The nude photos of Levi Johnston — the 19-year-old former fiance of Palin's daughter — were a huge hit last fall on the magazine's Web site. The publisher expects the same results with other photos from the same shoot running in the newly resurrected print version available Feb. 22 on newsstands.

Johnston fathered a son with ex-fiance Bristol, the 19-year-old daughter of the former Republican vice presidential candidate who resigned as Alaska's governor last summer. The young couple broke up after the birth of their son, Tripp, in late 2008.

Magazine spokesman Daniel Nardicio says the spread includes an interview with Johnston, who discussed his strained relationship with the Palins.

Related Content from AccessHollywood.com:
VIEW THE PHOTOS: Sarah Palin
PLAY IT NOW: Teen Choice Awards 2009: Is That Kathy Griffin With Levi Johnston?
MORE ACCESS ON THESE TOPICS: Levi Johnston - News - Sarah Palin
Copyright NBCAH - Access Hollywood