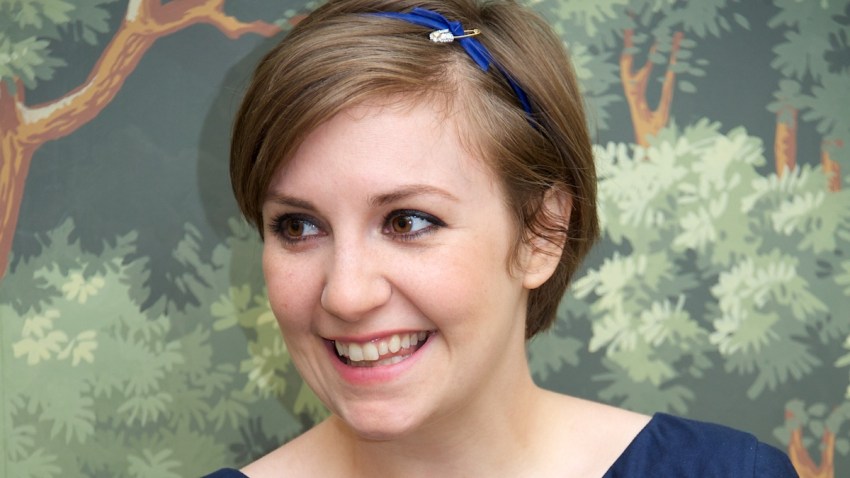 Prepare for a whole lot of naked jokes and "Girls" parodies!
Lena Dunham, creator and star of HBO's hit series "Girls," has been tapped to host "Saturday Night Live" for the first time, NBC announced on Tuesday.
Dunham will make her hosting debut on Saturday, March 8, with musical guest The National.
"Girls" is currently midway through its third season, with a new episode airing on Sunday, March 9, so you'll have the best Lena Dunham double feature ever to look forward to that weekend. Double the Dunham, double the funny!
NEWS: Lena Dunham wants to guest star on "Scandal"
"SNL" hilariously parodied "Girls" in the Season 39 premiere when Tina Fey hosted and played an Albanian girl named Blerta, who moves to Brooklyn and starts giving advice to "Girls'" four girls. Nol Wells, in particular, totally nailed her Dunham impression, so here's hoping we get to see the ladies have a Hannah-off.
Of course, Dunham watched the parody at Mindy Kaling's house and tweeted her thoughts. "The 'SNL' parody of 'Girls' was a true honor," she wrote, later adding, "Very excited about the current lineup of 'SNL' ladies. They are funny like whoa."
Kaling tweeted, "Watching @lenadunham enjoy Blerta on #snl's #girls in my living room."
"Saturday Night Live" returns March 1 with "The Big Bang Theory's" Jim Parsons acting as host and musical guest Beck.
(E! and NBC are both part of the NBCUniversal family.)
PHOTOS: Check out Lena Dunham's red carpet style
Copyright E! Online