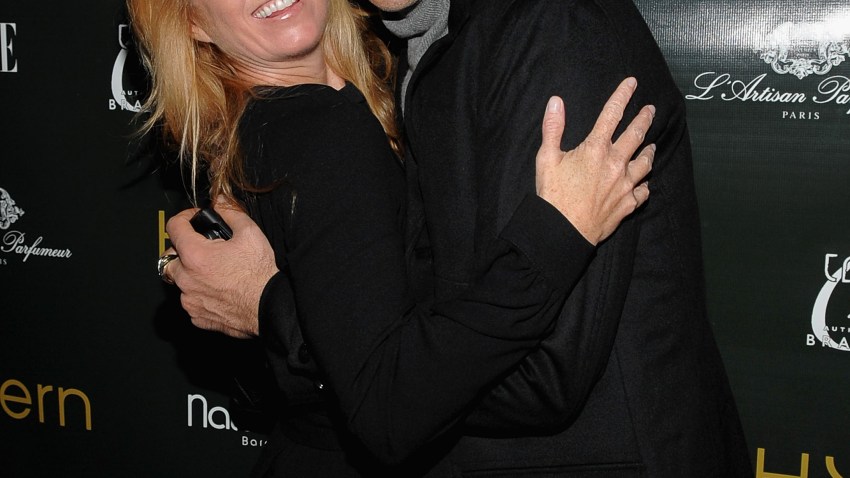 Netflix's "Gilmore Girls" reboot officially has a name.
The new show, which will debut in four 90-minute installments, will be called "Gilmore Girls: A Year in the Life."
Star Lauren Graham made the announcement while appearing on "Ellen," telling host Ellen DeGeneres, "I feel so lucky to get to do it, but it's also been so bizarre because we're across the street from you. The set is the same, but we're in a different place. It's like it was yesterday, but it wasn't."
"I'm here to tell you the title," Graham revealed. "I can tell you the title for the first time, there are four 90-minute episodes: Winter, Spring, Summer or Fall, so it's called 'Gilmore Girls: A Year In the Life.'"
Gilmore Girls Revival Wraps Filming: Celebrate With a Luke and Lorelai Selfie
The revival was officially announced in January (after months of speculation), when Netflix and creator Amy Sherman-Palladino revealed that Graham, TV daughter Alexis Bledel, TV mom Kelly Bishop and TV true love Scott Patterson had all signed on for the then-untitled project.
In the ensuing months, we've learned that Melissa McCarthy is definitely coming back (after all of that shade and back-and-forth, Sookie St. James is returning!), pretty much every other Stars Hollow resident you loved is also coming back, and newbies joining the cast include Sutton Foster and Graham's other TV daughter, Mae Whitman (Bravermans forever!).
When E! News spoke to Yanic Truesdale, the Dragonfly Inn's resident grumpy concierge Michel, he said that returning to Stars Hollow — aka the Warner Bros. lot in Burbank — was a little odd at first.
"There's a very strange feeling to it. It's like going back to a house that you grew up in," he revealed. "It's exciting because you have another shot at something that was very meaningful and had impacted a lot of people. It's exciting to have something new to give to the fans!"
Copyright E! Online