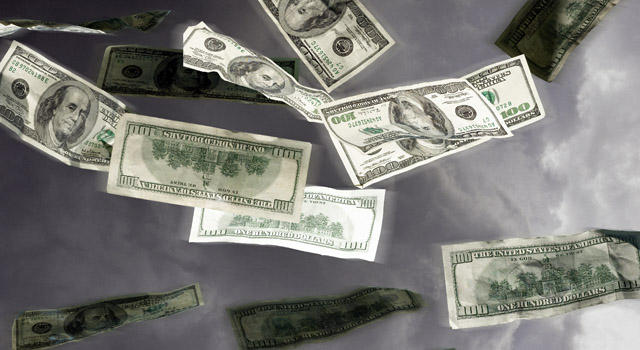 No one has stepped forward to claim the large sum of cash found flying around a San Diego freeway in Mission Valley this weekend, police said.
Officers were driving northbound on highway 163 near Interstate 8 when they spotted clothing, debris and cash in the roadway.
"They did a traffic break and we stopped the traffic, picked up all the money that we could find," Sgt. Ken Impellizeri said. "It was a large sum of money floating down the freeway."
It seems San Diegans learned their lesson from the last time a large sum of cash was scattered across a San Diego Freeway.
In March, drivers stopped to scoop up the bills blowing across the freeway when drug suspects tossed thousands of dollars in cash out of a window during a chase, prompting an investigation.
This time, however, it seems motorists behaved themselves.
"One motorist stopped and we talked to them. They didn't have any money on them," Sgt. Impellizeri said, "Other people were just driving by, nobody else stopped on the freeway."
Police found a bank deposit bag, along with checks and receipts at the scene.
"There was some paperwork in the pouch so we're doing research there to find out where it came from," Sgt. Impellizeri said.
Police impounded the items. They have not yet released details regarding the amount of money found, but they say the cash was in the form of $100 bills.
No robberies were reported in the area at the time of the incident.