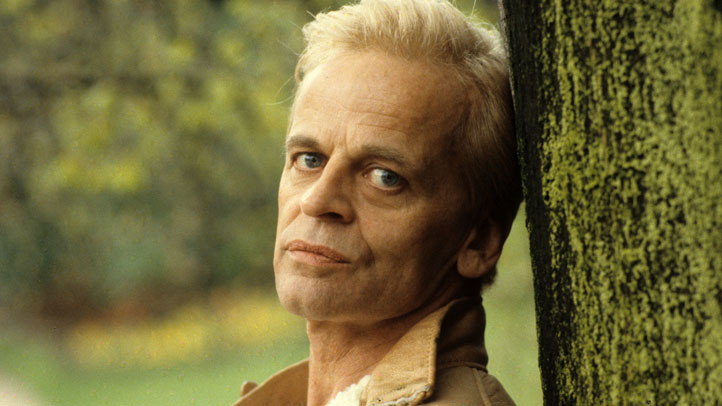 Klaus Kinski was known for throwing temper tantrums on film sets and even getting into violent altercations. Such behavior only helped grow the German screen star's legend since his death from a heart attack in 1991 at age 65.
Now 21 years later, his daughter, Pola Kinski, is shedding new light on Kinski's dark side with a memoir in which she details how the tempestuous actor raped her multiple times during a 14-year period.
Elmo puppeteer facing second lawsuit over teen se abuse allegations
Per The Hollywood Reporter, Pola--an actress in her own right and Kinski's oldest child from his first marriage to singer Gislinde Kuhlbeck (her half-sister is Paris, Texas star Nastassja Kinski)--dropped the bombshell allegations in an exclusive interview with the German magazine Stern to plug her book, Kindermund.
During the sit-down, she revealed that when her mother took up with another man and her parents divorced in 1955, she moved in with her father and traveled with him all over Europe as he worked on his films, which is when the abuse occurred.
Kinski--who in his 1988 autobiography All I Need Is Love acknowledged having a rabid appetite for sex--saw Pola as "his little sex object, bedding on a silk cushion," she told the publication.
"I didn't want to, but he didn't care. He just took whatever he wanted," she said.
Mia Farrow's younger brother arrested on child sex abuse charges
Kinski, of course, is famed for his collaborations with German filmmaker Werner Herzog during the '70s and early '80s, for whom he delivered iconic, brooding performances in such classics as Aguirre: The Wrath of God, Fitzcarraldo, Nosferatu and Cobra Verde. Herzog even recounted the thesp's wild antics in his 1999 documentary My Best Fiend.
But Pola added that she felt compelled to go public with her allegations because she was tired of seeing Kinski idolized in the German press and wanted to set the record straight on just what kind of man he was.
"I can't hear it anymore. 'Your father! Great! A genius! I always liked him," she said. "The idolization has only gotten worse since his death."
Copyright E! Online