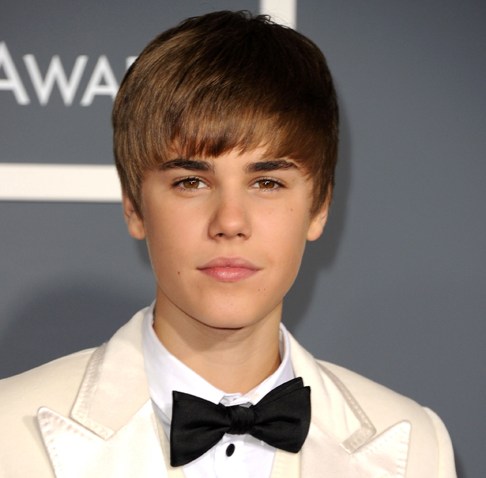 The Biebs has lopped off his famous locks.
Justin Bieber shore his signature moptop Monday while on set for a music video shoot with the Rascal Flatts, opting for what he called "kind of a mature look," TMZ reported.
The gossip site posted a series of photos of Bieber's quasi-spiky new cut and said the 16-year-old "Baby" singer's loose locks will be given to organizations to auction off for charity.
While one photo showed Rascal Flatts singer Gary LeVox holding a pair of scissors next to Bieber's head, the teen pop star told TMZ his regular stylist "Vanessa" did the deed.
Judging by the results of TMZ's non-scientific new reader poll the 'do was another hit for Bieber.