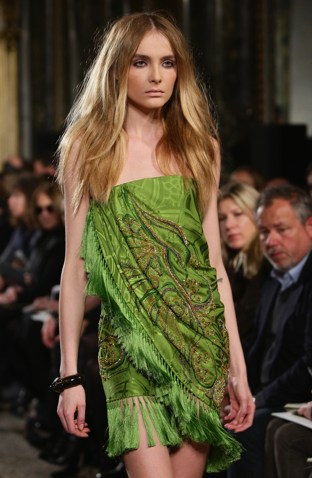 It turns out that the video of a wolf wandering the hallways at Sochi was an elaborate prank by Jimmy Kimmel.
Olympic luger Kate Hansen, who is known for her Beyonce-inspired warmups, created a stir when she uploaded to her Twitter account a video that showed a "wolf" wandering around in her Sochi hallway.
However, the late night talk show host revealed on "Jimmy Kimmel Live" Thursday night that the wolf was an American wolf -- and the video wasn't even shot in Russia.
Kimmel said Hansen sent him photos of her Sochi hallway and the late night host's team made an exact replica of the building in his L.A. studio, which they showed on the episode.
An extended version of the much-discussed clip was revealed, showing Kimmel dressed in a fake Olympic skiing outfit chasing after the wolf.
The wolf they hired, a Timberwolf mix named Rugby, also made an appearance on Thursday's show.
Hansen talked to Kimmel on Skype during the episode, explaining that Sochi security was also fooled by the video.
"I started to hear people talk around the building and security started freaking out because they thought it was a breach," Hansen said.
"U.S. stands for the United States and we have a little something here called freedom of expression here so if they give you any trouble just point them to the Constitution," Kimmel said.