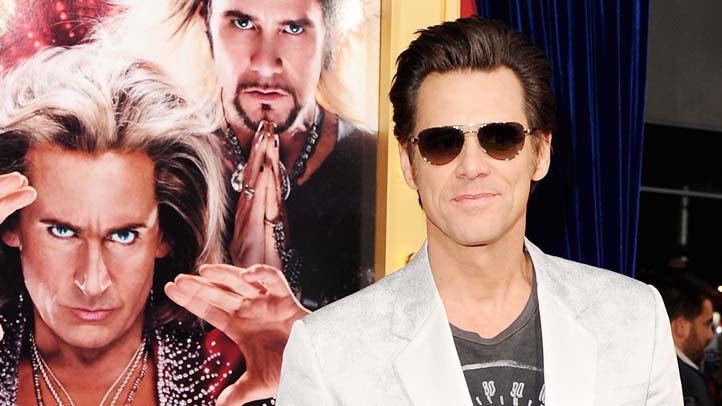 Jim Carrey is writing the next chapter of his career. Nope, that's not a metaphor.
The actor is set to try his hand as an author, announcing that he plans to self-publish his first novel. And, in true Jim Carrey, fashion, it's anything but predictable.
In an interview with HitFix, the "Incredible Burt Wonderstone" star reveals that he's angling to write what he dubs a "metaphysical children's book" that deals with "serious things in a really fun way."
And he's already got a title: "How Roland Rolls."
According to the 51-year-old star, the book tells the story of a little wave, who, afraid that his life will be over when he hits the shore, realizes that "when he gets deep...he's not just a wave, he's the whole big wide ocean."
Deep, indeed!
"I'm gonna self-publish 'cause that's just the world right now, and I think it's cool," said the actor, who recently made headlines for slamming anti-gun-control advocates in both a Funny or Die sketch and in an impassioned Twitter rant.
Indeed, as the budding author clearly proves, he's got a way with words.
Jim Carrey's got company: Here are other celebs who've gotten political
Copyright E! Online