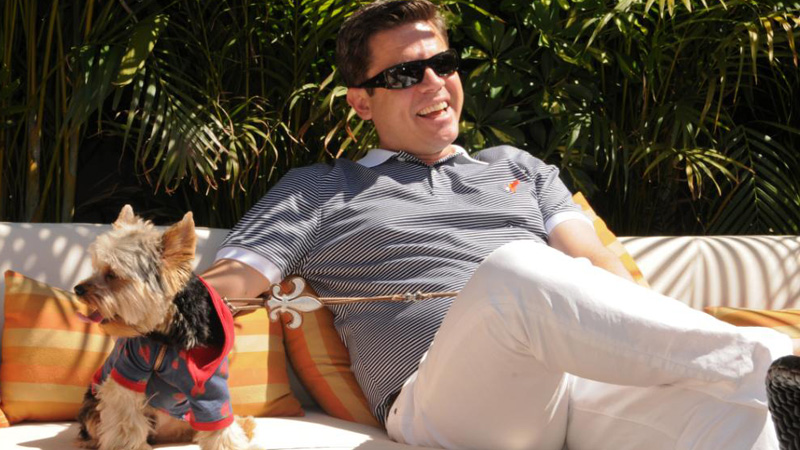 No fore here.
A 61-year-old Florida man was arrested for allegedly mowing down a group of slow-moving younger golfers with his golf cart on the 18th hole.
James Alonzo Hines was reportedly teed off by the group of six buddies who were holding a bachelor party on the links at Jacksonville Beach Municipal Golf Course.
"The first thing he said was, 'You need to respect your elders,'" Murdock Hampe, 27, told the Jacksonville Times-Union.
Hampe told the paper some of the golfers in his group were inexperienced and Hines had complained they were taking too long on the links.
An arrest report said that the younger golfers were also drinking, but Hampe said his no one in his group was intoxicated, the Times-Union reported.
He said he was sitting in his cart when Hines allegedly began hitting golf balls at his party from about 200 yards away.
Police and witnesses told the Times-Union that after one of the balls was thrown back toward Hines, the elderly man took off after the group in his golf cart.
Hampe suffered a swollen leg after being struck by the cart and had a golf club broken over his head, the Times-Union reported.
He said his friends wrestled Hines into a sand trap and subdued him until police arrived.
Hines was charged with aggravated battery with a deadly weapon, the Times-Union reported.
It's not the first time an elderly golfer in Florida has been hit with assault charges after reportedly feeling slighted during a golf round.
Back in February, two 71-year-olds were accused of beating a 15-year-old with metal golf ball retrievers. Police said the beating was revenge for the teen and his pals having blown an air horn as the men teed off on the ninth hole.