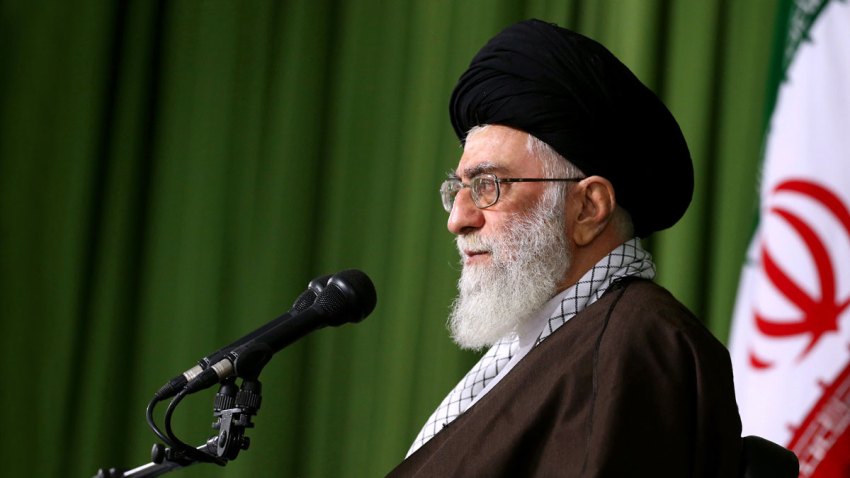 Those "Death to America" chants often shouted in Iran? They're not about what you might think, according to Iran's supreme leader, NBC News reported.
Ayatollah Ali Khamenei said Tuesday that the slogan — a frequent feature of anti-American rallies in Iran — was aimed at the U.S. government and not its people.
"Your 'Death to America' slogan, and the cries by the Iranian nation, have strong logical support behind them," he told Iranian students in Tehran, according to The Associated Press. "Obviously by 'Death to America', we don't mean death to the American people. The American nation is just like the rest of the nations. It ... means death to U.S. policies and its arrogance."
Relations between the U.S. and Iran have improved somewhat under current President Hassan Rouhani and with the announcement of a nuclear deal this summer.