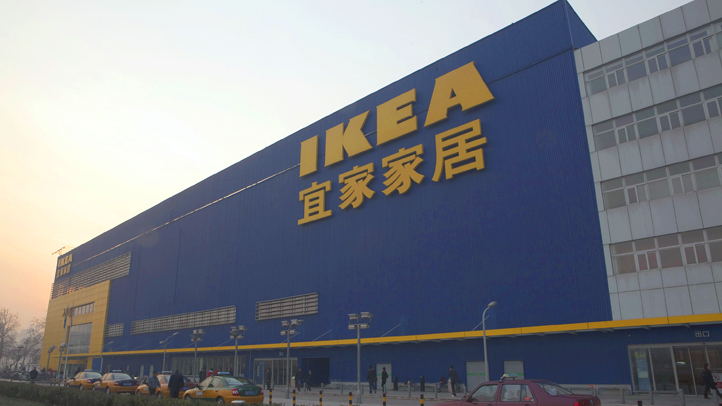 First horse meat in Swedish meatballs. Now fecal matter in cakes.
Ikea's popular ready-to-assemble furniture is being eclipsed by yet another case of questionable food standards after customs officials found high levels of bacteria in a batch of chocolate cake headed to retail stores in China.
The good news is none of the contaminated batch made it to stores in the U.S. As a precaution, Ikea removed the cakes -- almond, butterscotch and chocolate -- from stores in 23 countries, according to NBC News.
The contamination came to light this week when Ikea said Chinese custom officials seized and destroyed 1,800 cakes on Dec. 12 last year. Tests revealed high levels of coliform bacteria, which is commonly found in soil, vegetation, water and human feces.
An Ikea spokesperson confirmed that the cakes, made by Swedish-based food supplier Almondy, were destroyed at customs and never made it to their restaurants in China.
The news came after Europe's snowballing horse meat scandal ensnared the furniture retailer. Ikea announced last week it had recalled meatballs and sausages from about 24 countries over fears that it might contain horse DNA.
Ikea's blemished food safety record could be damaging for the retail giant, as the company relies on food sales for 5 percent of its $35 billion annual revenue, according to The Wall Street Journal.
Visit NBCNews.com for breaking news, world news, and news about the economy