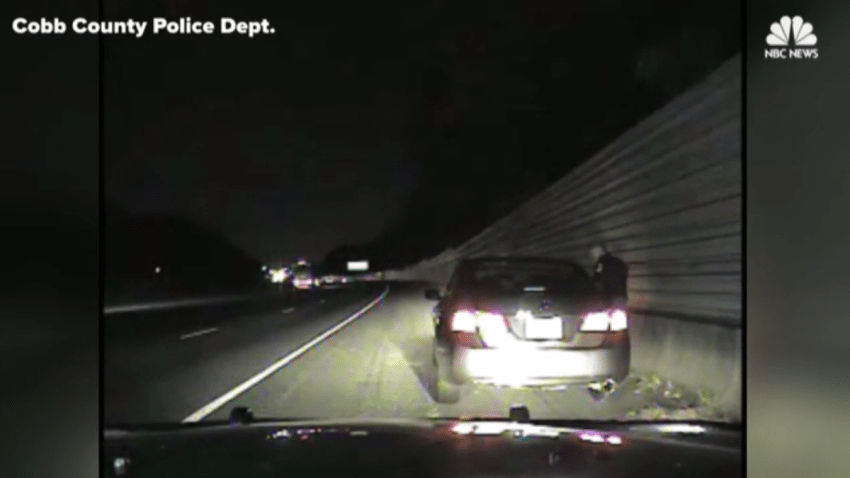 A police lieutenant in Georgia can be heard in newly unearthed dashcam footage saying that officers "only kill black people."
The officer, a 27-year veteran of Cobb County's police department identified by his attorney as Lt. Greg Abbott, has been moved to administrative duty pending the outcome of an internal investigation, authorities said.
In the July 2016 footage, first reported by a local Atlanta television station, a white woman who had been pulled over can be heard telling an officer that she was scared to put her hands down because she had "seen way too many videos of cops." The officer interrupts her and says, "But you're not black. Remember, we only shoot black people."
Abbott's lawyer said his client was cooperating with the internal investigation and had been "attempting to de-escalate a situation involving an uncooperative passenger."
The local police chief said that no matter the context the officer's statement was unacceptable.