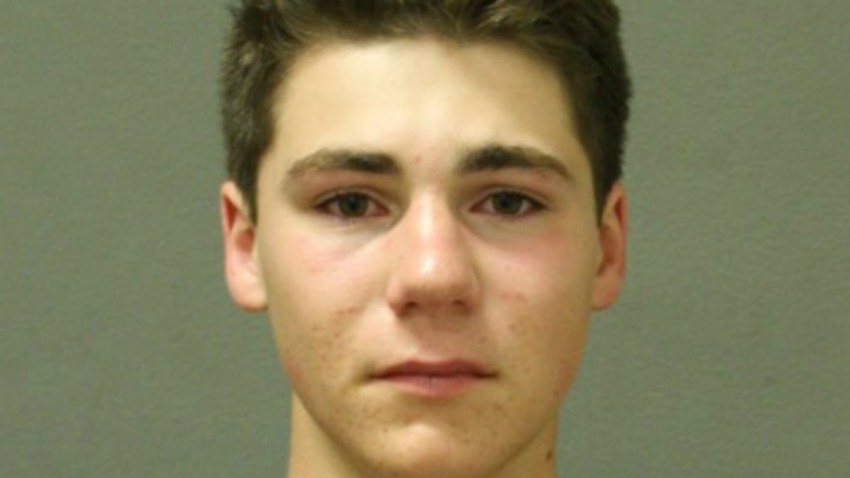 A food service worker involved in a confrontation with a drunken University of Connecticut student who demanded bacon-jalapeno macaroni and cheese is offering forgiveness.

The Daily Campus, UConn's student newspaper, published a letter from Union Street Market chef Bill McKay on Thursday.
[READ THE FULL LETTER HERE]

McKay wrote that he accepts Luke Gatti's apology but still believes the 19-year-old should be expelled and suggests he join the military.

McKay is shown on video tackling Gatti after the freshman from Bayville, New York, berated and shoved a manager inside the student union Oct. 4 during a drunken outburst.

The chef said it's time for the public to stop beating up on Gatti, who is due in court Nov. 3 on charges of breach of peace and criminal trespass.

Gatti has said he's ashamed of his behavior.
His status at the university is unclear, but UConn officials said in a statement after the incident "any UConn student found to have violated the provisions of the Student Code may face penalties imposed by the Division of Student Affairs that range from probation to expulsion."
Copyright AP - Associated Press