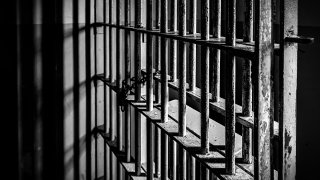 A Florida man accused of hiring a hitman to kill his ex-girlfriend and her family planned to pin the murders on the Black Lives Matter movement, federal authorities said.
Daniel Slater, 51, of Jupiter, was arrested last year on charges of murder for hire, possession with intent to distribute a controlled substance and conspiracy to possess. He's accused of soliciting an associate to help him kill his ex-girlfriend, her sister and the sister's husband in the foiled plan.
A criminal complaint states that Slater thought his girlfriend's family had ruined his relationship. He offered to give the associate money and drugs for carrying out the crime, according to the document. Slater was arrested after his associate began working for the FBI.
Authorities began investigating Slater in February 2020 after the body of a 26-year-old woman was found in the Everglades National Park in Miami, the complaint states. According to the Latin Times, the woman was identified as Brianne Slabaugh.
Initially, Slater pleaded not guilty to the charges against him. During a court hearing last week, he changed his plea to guilty as a part of a plea deal. A judge scheduled sentencing for Sept. 16. Attorneys for Slater did not immediately return a request for comment Tuesday.
Read the full story here on NBCNews.com.