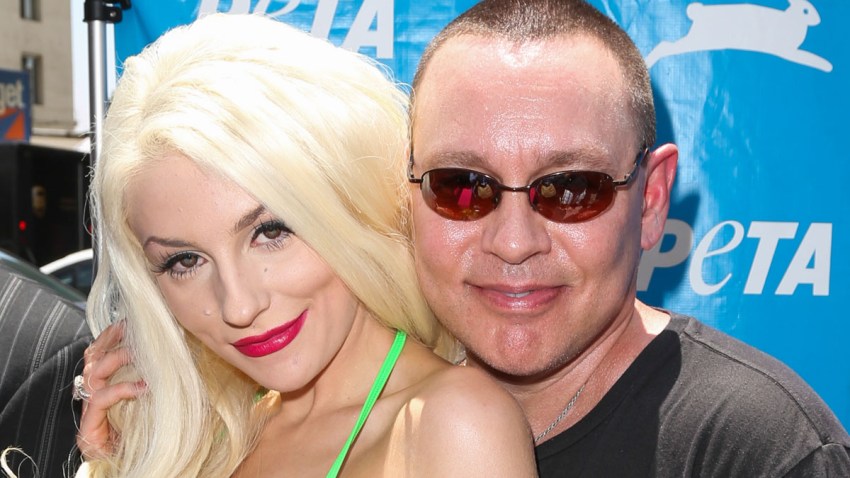 TV personality Courtney Stodden and actor Doug Hutchison, best known in Hollywood for their age-defying romance, have decided to part ways.
"Courtney and Doug have announced they will become legally separate," Stodden's representative told People magazine. "They live in separate bedrooms in the same home for now."

Professionally, Hutchison is known for his work in "Lost" and "The Green Mile" but the actor made waves in 2011 when he wed the young, aspiring musician. She was 16 a the time, he was 51. The couple addressed their 35-year age difference then, saying in a statement, "We're very much in love and want to get the message out there that true love can be ageless."

Now, the pair have separated after two years of marriage.

Stodden, who is now 19, has garnered attention from reality shows due to her and Hutchison's marriage. Together, the couple appeared on Vh1's "Couples Therapy" and Stodden appeared on the UK's "Celebrity Big Brother" earlier this year.
A rep for the couple told "Today" that Stodden is "interested in exploring life as an unmarried single adult — with the freedom to explore her independence."
Hutchison and Stodden also issued a joint statement, saying, "We love each other very much, want for each other's happiness, and will continue being the best of friends for life."