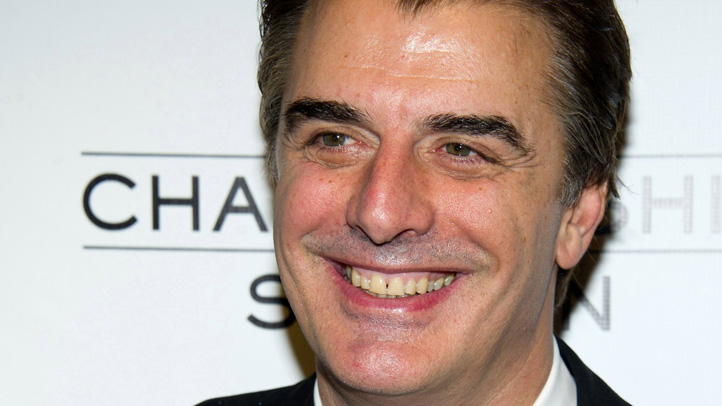 His character name may be Mr. Big, but Chris Noth is thinking small when it comes to a rumored third installment of "Sex and The City" on the big screen – as in, non-existent.
The actor revealed to Parade.com that he doesn't see a follow up to "Sex and The City 2," which was poorly received in 2010.
VIEW THE PHOTOS: Sassy 'Sex And The City' Siren Cynthia Nixon
"I don't see it happening. But what do I know?" the actor said. "I'm always pleasantly surprised if they do one, and I'm not disappointed if they don't."
The actor said he preferred the now-movie franchise, back when it was the little series that could, on HBO.
VIEW THE PHOTOS: Fab Four Mania: The Official 'Sex And The City 2' Movie Stills
"I miss the early days before it became sort of a circus of attention, when it hadn't become this iconic thing. It was just really good writing and entertainment, and then it became something else that I still don't really get," he said.
When the second film was being made, photos surfaced of Kim Cattrall in a wedding dress, leading many to believe her character, Samantha Jones, would marry in the second film, something that never came to fruition. And it was scenes like the fake wedding that Noth said exemplified the fanaticism over the series-turned-movie.
"It actually got to the point with the movies that we had to make up plotlines so that people wouldn't know what we were doing and expose it and it be all over the papers. That was pretty crazy," he said. "You used to be able to go under the radar and have fun."
VIEW THE PHOTOS: Guest Stars Of 'Sex And The City'
Nowadays, Noth plays Peter Florrick on CBS' "The Good Wife," and he hinted he might not be around past Season 3.
"I think I have another season in me," he told Parade. "We'll see how he does politically, how he bears up."
VIEW THE PHOTOS: Fashion Fab! 'Sex And The City 2' NYC Premiere!
Thanks to a host of recent political scandals, it appears the writers of "The Good Wife" will have plenty to draw from.
"Thanks, [Anthony] Weiner! Appreciate that. Thanks, [Elliott] Spitzer. There's so much of it happening that you can't actually pin down one political mishap," he added.
Copyright 2011 by NBC Universal, Inc. All rights reserved.
This material may not be published, broadcast, rewritten or redistributed.
Related Content from AccessHollywood.com:
PLAY IT NOW: Why Doesn't Kristin Davis Like The Idea Of A 'Sex & The City' Prequel?
PLAY IT NOW: 'True Blood' Season 4 Premiere: What's In Store For Jessica & Hoyt?
More from Access: [ Sex And The City Chris Noth 'The Good Wife' ]
Copyright NBCAH - Access Hollywood