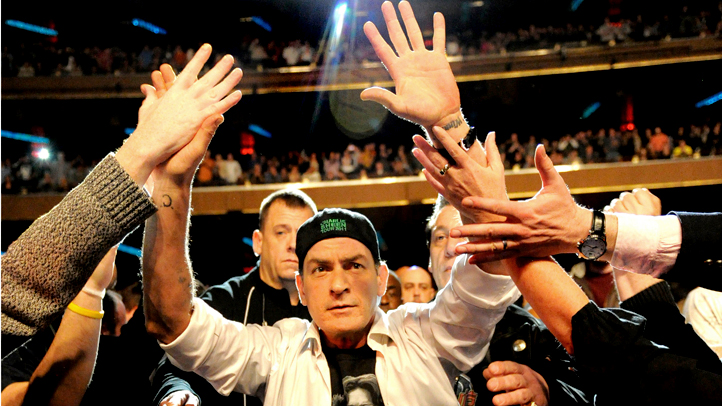 Quick - someone wake up Jeff Ross. This news will make his day.
Comedy Central has announced that it will be roasting Charlie Sheen on September 10th in Los Angeles, with the results broadcast on September 19th.
Oh, and Sept. 19th just happens to be the night Ashton Kutcher makes his debut on "Two and a Half Men." That's some savvy counter-programming, CC.
U.S. & World
In a statement, Sheen was typically humble and reticent:
"You could say I've been providing kindling for this roast for a while," he said. "It's time to light it up. It's going to be epic."
Man, we really miss Greg Giraldo right about now. But if they can get Tom Berenger and Willem Dafoe to sit on the dais, all will be well.
In the meantime, Sheen continues to try and convince people he has a TBS sitcom in the works (in response to which TBS released the cryptic statement :"TBS is not in discussions for a possible project with Charlie Sheen." Whatever could THAT mean?)
UPDATE: Jeff Ross has already roasted Sheen once - during his "Violent Torpedo of Truth" tour. Click HERE if you have headphones handy (NSFW language). Wonder how many of these jokes Ross will recycle for Comedy Central?