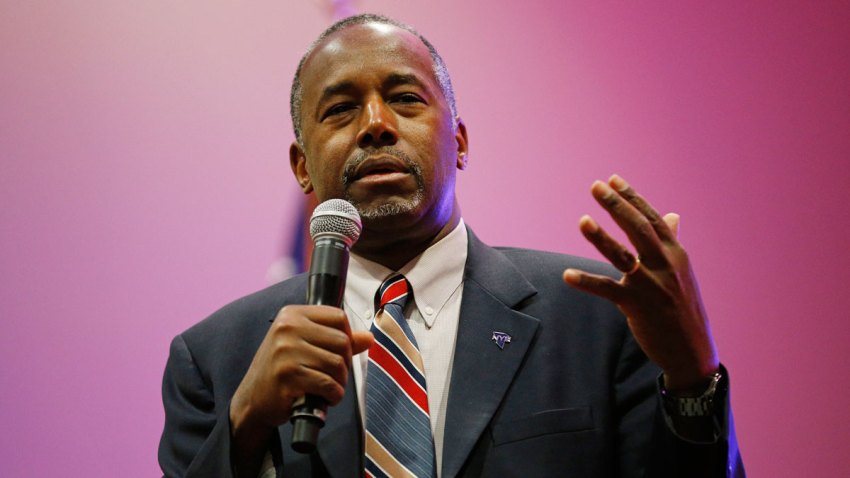 Hours after Ben Carson told reporters he remembers seeing American Muslims celebrating the Sept. 11, 2001, attacks, his campaign said the GOP presidential candidate was "thinking something differently" and does not remember such reaction in the U.S.
"Dr. Carson does not stand by the statements that were reported today. He was hearing and thinking something differently at the time," Carson communications director Doug Watts said in a statement on Monday.
Watts added that Carson apologizes to "anybody offended by that."
Earlier in the day, Carson said that he, like fellow GOP candidate Donald Trump has claimed, has seen "newsreels" of American Muslims celebrating the attack in New Jersey, NBC News reported.
Monday, after many questions about his claim, Trump tweeted a link to a Washington Post article from 2001 that mentions law enforcement questioning "a number of people who were allegedly seen celebrating the attack and holding tailgate-style parties on rooftops." Law enforcement has since said these were unproven claims.