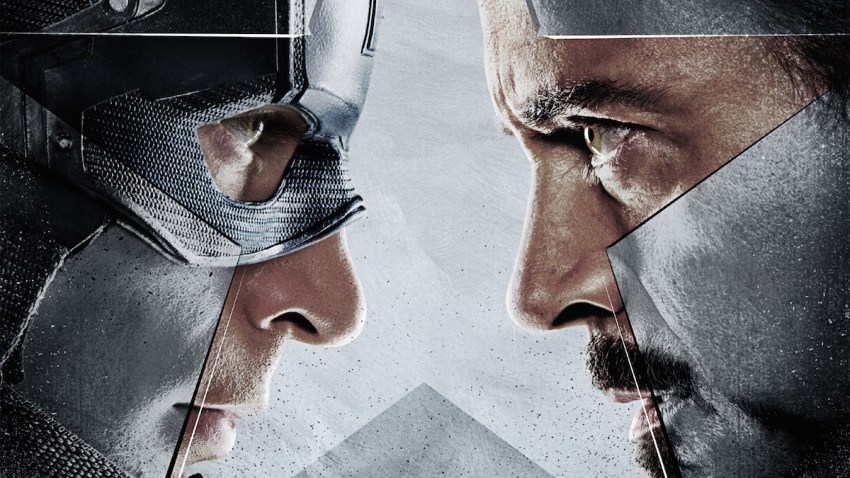 Marvel's "Captain America: Civil War" trailer premiered Tuesday and the action-packed clip gives fans a glimpse of Captain America (Chris Evans) facing off with Iron Man (Robert Downey Jr.).
Their conflict divides the rest of the Marvel gang—including Black Widow (Scarlett Johansson), Winter Soldier (Sebastian Stan) and Falcon (Anthony Mackie)—and it's clear this huge rift among the superheroes is going to have consequences.
At one point Black Widow warns Captain America taking a stand might not be worth it. "You know what's about to happen," she says. "Do you really want to punch your way out of this?"
"Captain America: Civil War" also provides a first look at Black Panther (Chadwick Boseman).
As you can see in the video above, tensions are high between the whole gang. The feuding didn't continue offscreen, though. Evans and Downey, who introduced the trailer on "Jimmy Kimmel Live!" Tuesday, reassured the late-night host they're actually "good friends" in real life, despite the animosities between their characters.
"Captain America: Civil War" hits theaters May 6, 2016.
PHOTOS: Captain America movie pics
Copyright E! Online