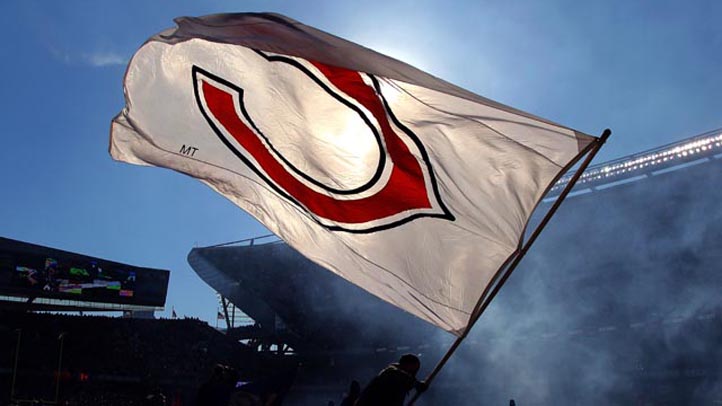 Two Chicago Bears fans were stabbed during a fight in a parking lot outside Soldier Field following Thursday night's loss to the Dallas Cowboys.
The fight started around 10:45 p.m., when four men shouted at the victims, a 22-year-old man and a 21-year-old man, authorities said. According to reports, the men yelled "Bears suck" at the victims and the victims yelled "Cowboys suck" at the men before someone threw beer at the Bears fans.
During the physical altercation that followed, someone cut both victims with an unknown object, causing lacerations to both men's backs, police said.
Both victims were taken to Northwestern Memorial Hospital where one man was listed in stable condition and another listed in good condition. Police said the injuries were not believed to be life-threatening.
No one was in custody as of Friday morning, but Area Central Detectives are investigating.