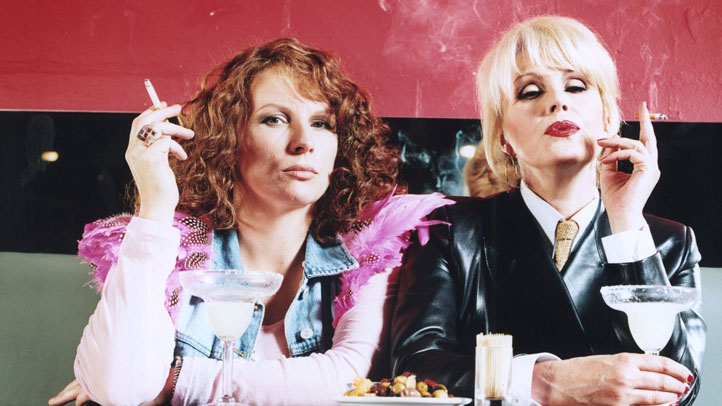 "Absolutely Fabulous," the often hilarious and biting British sitcom about a pair of besotted 40-something women, is getting the big-screen treatment. Surprised it's taken this long, frankly.
"Ab Fab" first aired in 1992, starring Jennifer Saunders as a PR rep Edina Monsoon, a stumbling drunk single mother, and ex-Bond Girl Joanna Lumley as Patsy Stone, a nymphomaniacal past-her-prime model, was a huge hit from the very beginning, and quickly made its way across the pond to American cable TV.
Saunders, who was also the show's creator is currently working on a Spice Girls musical, after which she plans to start writing the "AbFab" script, reported Deadline. The film will find Patsy and Edina awaking hungover and adrift in an oligarch's yacht in the middle of the ocean with no cell phone service.