Members of the residence staff have presented President Barack Obama and first lady Michelle Obama with two American flags that were flown atop the building, the White House said.
One of the flags was flown on the first day of Obama's presidency. The other was flown on his final morning as president.
The Obamas are preparing to depart the White House for the last time as president and first lady when they head to Donald Trump's inauguration.
Obama's senior adviser Valerie Jarrett shared an image of a the flags on Twitter. "Flags that flew the first and last day of POTUS 44," she wrote.
Flags that flew the first and last day of POTUS 44 pic.twitter.com/l1pPsqwtvd

— Valerie Jarrett (@vj44) January 20, 2017
Meanwhile, the Obamas asked the public to help them develop projects for the new presidential center on Chicago's South Side.
The Obamas are starting up a foundation website — Obama.org — in the hours before Trump is inaugurated the 45th president.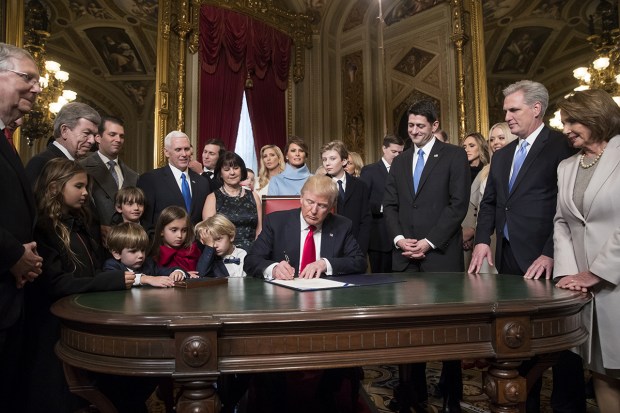 Inauguration Weekend in Photos
Obama said the foundation's projects will be developed "all over the city, the country and the world." He asks Americans to "tell us what you want this project to be and tell us what's on your mind."
The foundation is developing Obama's presidential library and center in Chicago.
Published at 9:49 AM CST on Jan 20, 2017 | Updated at 10:06 AM CST on Jan 20, 2017