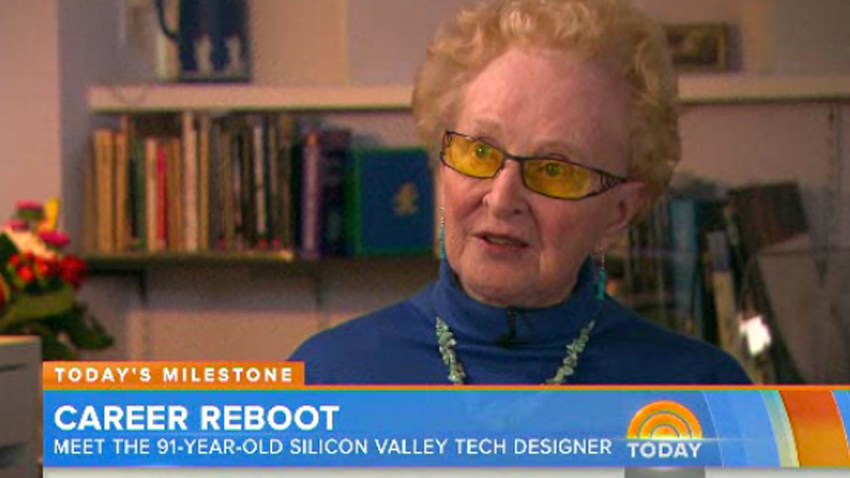 Some land their dream job just weeks after graduation, but for Barbara Beskind, 91, it took several decades.
Beskind finally fulfilled her longtime dream of becoming a tech designer when she was hired at a top design firm in Silicon Valley two years ago.
"As a 10-year-old I wanted to be an inventor,'' Beskind told NBC's "Today show. "I've arrived. But it took me about 80 years."
She had a knack for design at an early age, making a hobby horse out of old tires during the Great Depression when she was just ten years old.
But she was discouraged to pursue a career in design by her high school guidance counselor who told her engineering schools don't accept females. So she decided to join the U.S. Army, where she served as an occupational therapist, while also writing books and learning to paint," she told "Today."
Two years ago she read about IDEO, known for designing the first mouse for Apple and other devices, and decided to apply for a vacant position.
"Our culture is telling us, aging equals decline,'' IDEO associate partner Gretchen Addi told "Today". "And Barbara is very solidly standing there and saying, you know, 'I'm gonna call you on that.'''
Beskind focuses on projects related to aging. She has designed what she has dubbed a "trekker,'' a modified version of a walker, which is being developed into a prototype by IDEO.
She said coming to work every Thursday makes her "feel 30 years younger."
"Age is not a barrier to performance," she told "Today." "Live life as an adventure, and expect change and endorse it, embrace it."