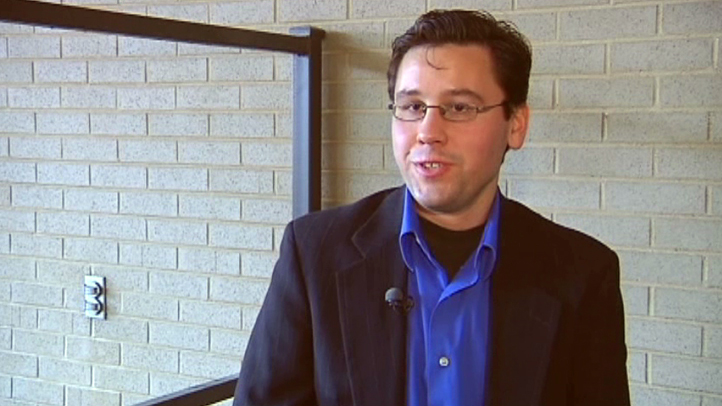 The biggest underdog in the mayor's race is also the only candidate not to have any political experience. Nick Zebrun is a film maker and near life long resident of Fort Worth. While he admits being the long shot isn't ideal, it is something the 27-year-old embraces.
"You really have to," he said. "I'd love to have a name like Betsy (Price) or Jim (Lane), but I don't."
Zebrun got into the race because he believes it's time for his generation to get involved in city government and that he can bring a fresh perspective to the issues facing Fort Worth.
Local
The latest news from around North Texas.
"I hope that my candidacy, if nothing else, inspires my generation, the 18 to 35 year olds, who will be the city leaders within ten years."
When it comes to the issues, Zebrun wants to eliminate wasteful spending in the city budget and eliminate inefficiencies.
On pensions, he says a committee needs to figure out the extent of the problem and the solution. While all groups must contribute, Zebrun says the mayor and council need to remember the issue is not just about facts and figures.
"The key thing I would stress is that we must always remember while fixing this formula for the pension that people's financial stability is at stake, " Zebrun said. "And we should never treat this as a simply reconfiguring of a formula that forgets the human element."
Then there is education, an issue which the mayor and council do not have jurisdiction over, but one Zebrun says the mayor can use his office to bring attention to.
"Education is a city problem and it's affecting the next generation coming up," Zebrun said.
On gas drilling, he believes in putting health and safety first and hopes the June air quality report will alleviate concerns.
"I would hope that the report comes back with some definitive answers and if not, we need to make sure those concerns are addressed somehow," Zebrun said. "I would actually push to make certain that those reports come in at a more reasonable rate."
While Zebrun would obviously like to win his first foray into elective office, he says Fort Worth can't lose.
"Whoever is elected will be an advocate for the people and work hard for them," Zebrun said.
---
We are just a few weeks from election day and the Fort Worth mayor's race. Throughout the week we'll introduce you to the five candidates vying to lead the second largest city in North Texas and where they stand on issues like the budget, air quality and education.
Previous interviews:
Dan Barrett | Cathy Hirt | Jim Lane | Betsy Price |Nick Zebrun