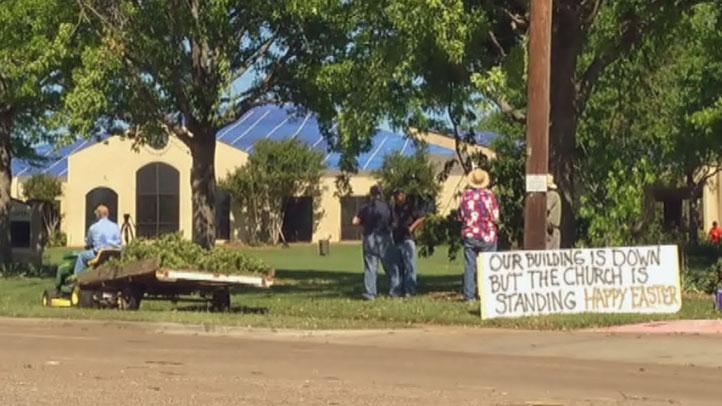 Members of an Arlington church that was devastated by Tuesday's tornado says they will be ready for Easter services.
"We've got a huge task ahead of us," said the Rev. Dr. Will Cotton, of St. Barnabas Methodist Church in Arlington.
Members of the congregation arrived early Thursday morning and cleaned up inside and out.
Local
The latest news from around North Texas.
"It's our church," Roy Smith said. "It's a part of us. It needs cleaning, and we'll do it."
"I'm just amazed," Cotton said. "First, you're overwhelmed by the mess and the terror, but then you see the way this community has reached out to us. Yes, our church has stepped up in a big way, but we knew they would -- it's a great church. But what about this community? We had a Jewish synagogue in Fort Worth offer us to have Easter services there."
Members of the congregation said church is more than just a building.
"The power of the church is in the folks and their relationship to the community around it, and I think that's when we're at our best," Cotton said.
The church will hold Good Friday service at a nearby church, a sunrise service on Easter Sunday on the front lawn of St. Barnabas and an Easter Sunday service at Martin High School.