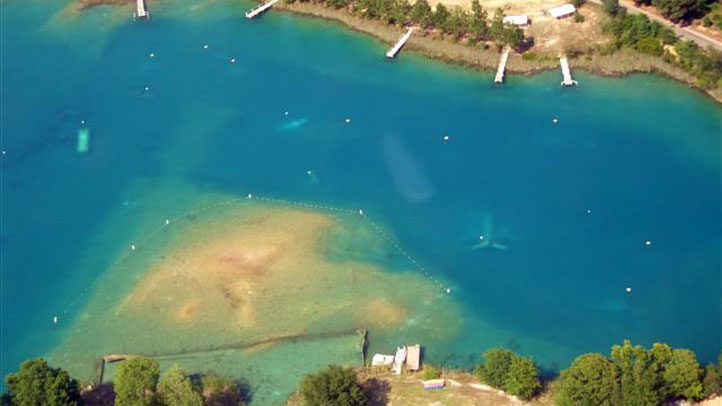 It's not often air traffic controllers know when a plane will go down, particularly more than a week in advance.
That's the case, though, set for Memorial Day weekend at Athens Scuba Park in, well, Athens, Texas.
Park officials plan to load a Beechcraft Hawker jet with 10 scuba divers, crash that baby into the 8-acre lake — which already contains two other planes, a DART bus, a houseboat, three sailboats, and two cabin cruisers — and give the divers one helluva training exercise in underwater rescue and salvage.
Local
The latest news from around North Texas.
Fear not for the divers' safety. It's not like this plane will fly along at cruising altitude and velocity before taking a nosedive into the water at 200 mph. Machines will lower the plane into the water in a controlled submersion.
Still, pretty cool to watch.
It all happens at noon, May 28. A reggae band drops the downbeat at 3 p.m., so stick around and there's your Sunday entertainment.
Once the plane is there, the Hawker will serve as a rescue training ground — so to speak, it will be underwater after all — for emergency personnel from across North Texas.
When will you ever have the opportunity to watch a plane as it slips under the waves, you ghoul, you?
Bruce Felps owns and operates East Dallas Times, an online community news outlet serving the White Rock Lake area. He wishes he had enough money to just trash an airplane on purpose.

Copyright FREEL - NBC Local Media