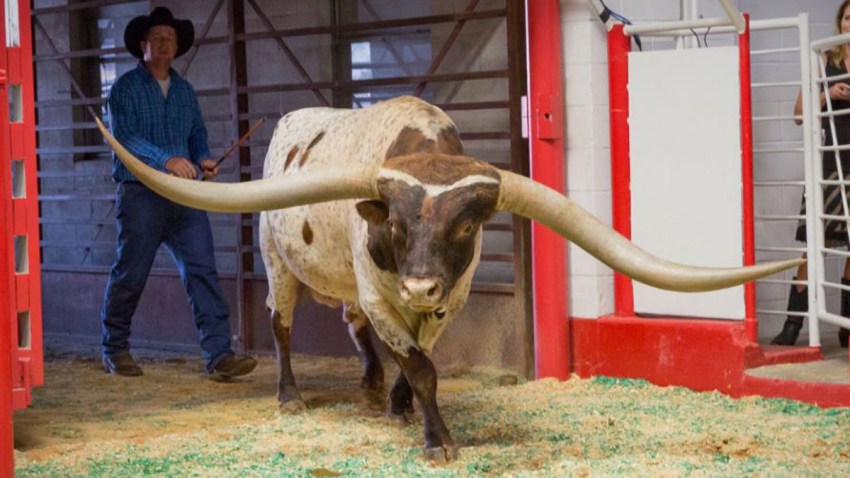 The longest horned bull in the world sold Friday evening for $165,000 at the return of the longhorn auction in Fort Worth.
The horns on "Cowboy Tuff Chex" measure more than 100 inches from tip to tip, landing him in the Guinness Book of World Records.
The live auction going on at the historic Fort Worth Stockyards continues Saturday.