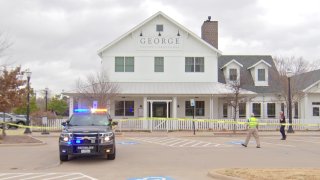 Coppell police have identified a man and woman who died in an apparent murder-suicide outside a coffee shop late Wednesday morning.
According to Coppell police, 20-year-old Nicholas Twining fatally shot 21-year-old Caitlin Rogers outside of George Coffee and Provisions in Old Town Coppell at about 11:13 a.m.
Witnesses told police the man ran from the scene after the shooting and was later found nearby with an apparent self-inflicted gunshot wound.
Police said Wednesday afternoon that Twining was hospitalized at Baylor Scott & White Medical Center in Grapevine but later succumbed to his injuries. According to a report from the Tarrant County Medical Examiner's Office, Twining died shortly before noon Wednesday.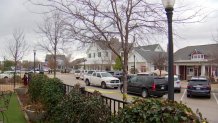 Investigators said there was no dating relationship confirmed between Twining and Rogers and that they were old college roommates. Police have not revealed any motive for the shooting.
No other injuries were reported and the investigation into the shooting is ongoing.