An 80-year-old woman is dead after a shooting in a grocery store parking lot in Richardson on Friday, police say.
The shooting happened in the parking lot of a Tom Thumb in the 800 block of W. Arapaho Road at 12 p.m., Richardson police said.
Police said a man fired multiple times into a parked pickup truck and then fled the location.
The shooter hit the only person in the truck, 80-year-old Kathryn Elizabeth Kramer, police said. Kramer was transported to an area hospital where she was pronounced dead.
Police said information gathered in the investigation led them to believe the shooter and Kramer knew each other.
Police arrested 75-year-old Eddie Leon Williams of Garland on Saturday in connection to the deadly shooting. He faces a murder charge and is being held on a $250,000 bond.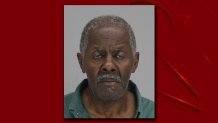 Anyone with information about the shooting is asked to contact the Richardson Police Department at 972-744-4800.