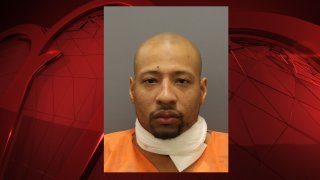 Officers responding to a 911 hang-up call found a woman dead in a Denton home Friday night, police say.
Denton Public Safety dispatch received the call about 7:30 p.m. from a residence in the 1400 block of Carrigan Lane.
When officers arrived, they found a woman dead with a gunshot wound. Her identity has not been released.
The officers searched the home and found Xavier Patterson, 28, who was taken to a local hospital with injuries not thought to be life-threatening. He was treated and discharged, police said.
Detectives interviewed Patterson and was charged with aggravated assault with a deadly weapon. On Wednesday, the charges were upgraded to murder. He was booked into the Denton City Jail. 
Patterson may face additional charges, pending the outcome of the investigation, police said.